What is an Instant Win game?
Instant win games are easy to define: they're short, simple, and designed for players who want to see if they are lucky enough to win money instantly. You don't need to learn any rules. You don't need to understand any strategies. Just dive in and see if you are a winner.
You can win real money online instantly without being expected to sit through long games or wait for hours to find out which players came out on top. You can try for an instant win online game if you have just a minute or two to spare, or between playing your favourite games.
This simplicity and convenience has helped instant win options to become a staple of online casinos — throw a virtual rock, and you'll find one. They're available in a huge variety of themes and styles, catering to all tastes. You can choose from hundreds of instant win games online, with most offering the same smooth performance across desktop and mobile.
Spin Genie is home to a massive selection of instant win games UK players love, including an amazing range of the best Slingo games and scratch cards. These are designed just as the real scratch cards we've all played at one time or another: you reveal one section at a time to discover if you're a winner. Our range of online scratch cards offers plenty of options, with various styles and themes.
Don't know how to play Slingo games? Want to learn more about scratch cards? Don't worry! Read on to learn everything you need to know before you try an instant win game.
UK's Top Instant Win games
Slingo Games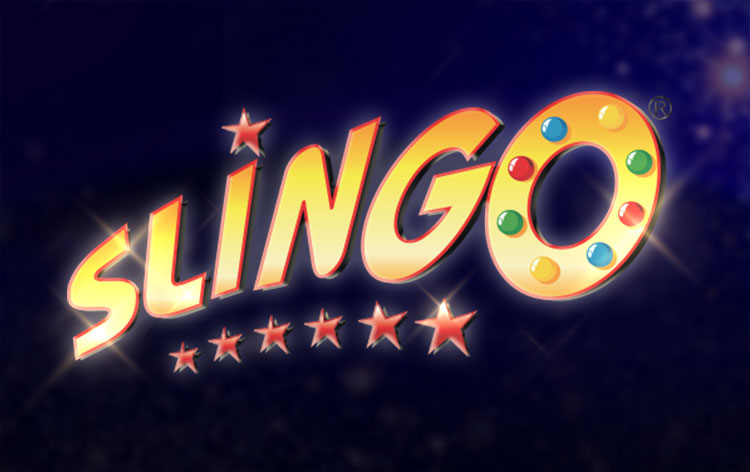 In recent years, Slingo has become one of the most popular types of instant win games, particularly Slingo mobile for players who prefer to play on their smartphone or tablet. There are plenty of Slingo game variations online for players to try, and different prizes up for grabs, too. Choose from more than 20 Slingo casino titles, all featuring cutting-edge visuals and performance. They look great, play great, and offer great payouts for players looking for the chance to win money instantly.
For Slingo UK fans, the game needs no explanation. But if you're a newcomer, you're probably wondering what Slingo games are and how you can find the best Slingo game available online.
Scratch Cards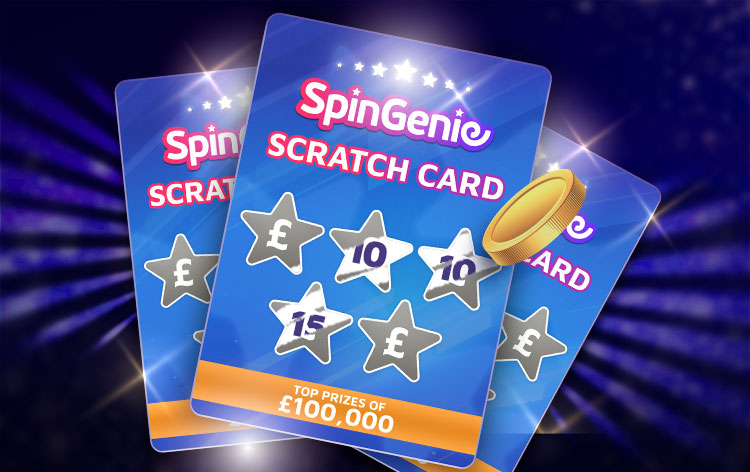 Online scratch cards are a fantastic addition to our instant win games catalogue. You can play for the chance to win generous prizes within seconds just by revealing certain areas of the cards. Scratch cards are very welcoming to newcomers, whether you've played traditional offline scratch cards or not.
Simply choose one of the many online scratch cards available at Spin Genie, "scratch" away at the covered area, and see if you've won a prize! This simplicity has helped scratch cards become one of the top instant win options for UK players, both in their virtual and paper form.
How to Play Instant Win Games?
Check out our handy guide to Instant Win games for all our players at Spin Genie:
1.

Choose Your Instant Win Game and Its Prizes

Spin Genie offers two of the best types of instant win games in the market. You can choose to play our leading Slingo games or the quick and easy scratch cards by simply clicking on the categories. Each category will lead you to an array of Slingo games or Scratchcards available at Spin Genie. As with any other game, prizes and potential wins also come into play. We suggest you find a game with prizes you are interested in winning.

2.

Know How to Deposit and Withdraw in Instant Win Games

Part of every player's decision-making in choosing an online casino game to play is the availability of their preferred deposit and withdrawal methods. Of course, the terms and conditions differ from one online casino to another so it's essential to read them thoroughly.

3.

Enter Your Data and Start Playing Instant Win Games

In all games that entail a prize or a chance to win, it is very crucial to pay attention to the details of the information you put in, in order to avoid situations where you are unable to claim winnings for putting in the wrong data so we encourage our players to read and fill out forms accurately for this reason.
Spin Genie advocates safe and secure gaming for its players which you may further read about in our data protection and privacy policies.
Now that you know a thing or two about how instant win games work, just choose from our wide selection of instant win games and start playing whenever you want.
What are the most popular Instant Win Games?
Spin Genie has hundreds of instant win games for you to choose from, but which are the most popular?
We've picked four hit titles below:
Monopoly Slingo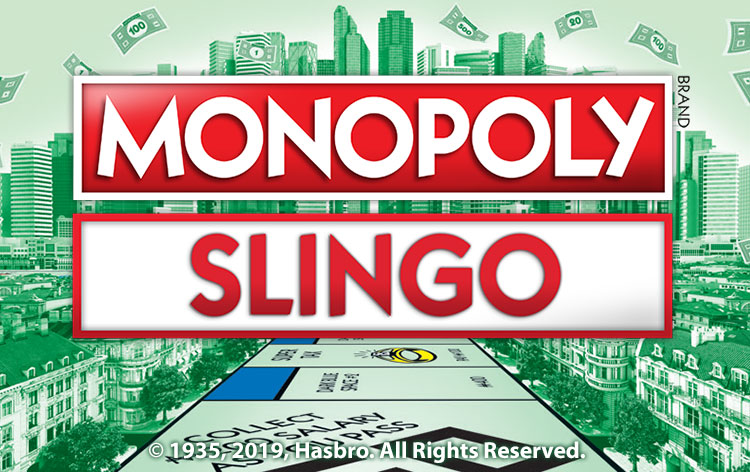 Board game fans are surely familiar to Monopoly, and Slingo has brought a fun and exciting twist to it! Monopoly Slingo stands out among most Slingo games with its design that looks exactly like the board game itself instead of the usual bingo card. Along with this, numbers are replaced with properties which you will then work around with. You also get to set your own volatility, with a potential to enjoy bonus features like the Chance and Community Chest where you get the chance to win free rolls, cash prizes, and the crowd favourite "Get Out of Jail" card.
Slingo Rainbow Riches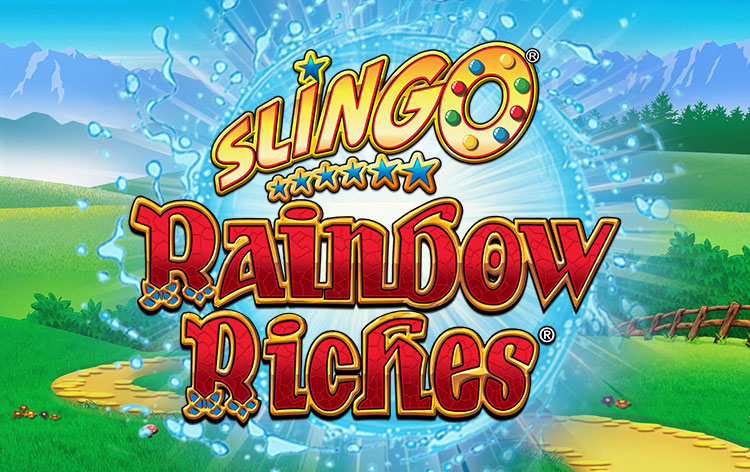 Slingo Rainbow Riches has become one of the most well-loved slingo games there is and for a good reason. It is inspired by the timeless classic "Rainbow Riches" enhanced by stunning visuals and tons of new and exciting bonus features. It is a dynamic and colourful slot game, featuring the infamous lucky leprechaun and symbols familiar to fans of its predecessor, without throwing off players new to Slingo games because of its simple and easy game mechanics.
Scratch Fishin Frenzy Scratchcard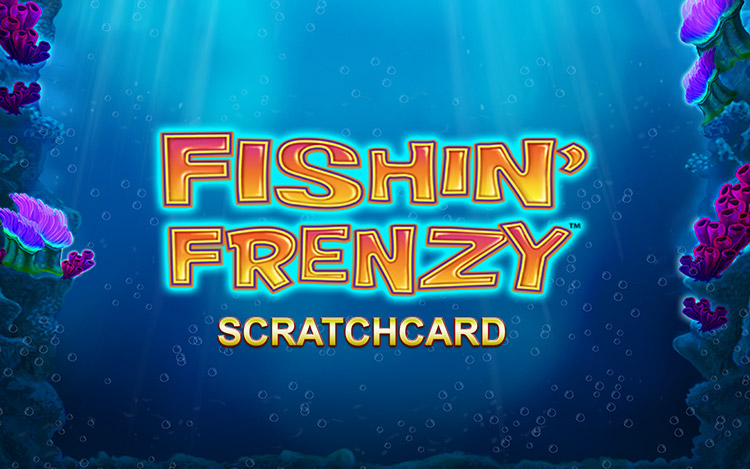 Dive into the scratch version of the famous slot game Fishin' Frenzy! Play across three scratch games for the chance to reveal the fisherman and enter its bonus features such as the Reel of Fortune and Catch of the Day Bonus.
Wolf Gold Scratchcard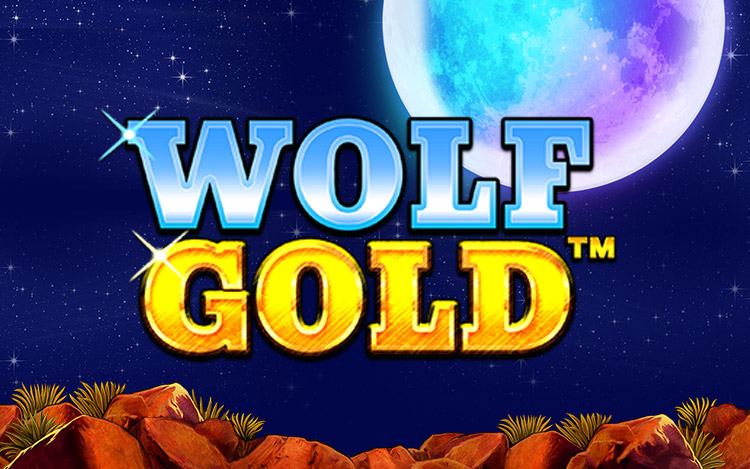 Wolf Gold Scratchcard is inspired by the hit slot game from Pragmatic Play: Wolf Gold. With a max payout of 250,000x of the bet, this scratch truly lives up to its name. Although it doesn't have that many bonus features, Wolf Gold is still renowned for its generous rewards that players have come to love.
FAQ about Instant Win games
Is there a chance to win money playing online games?

Yes! Slingo and other instant win games give you a chance to claim your prize quickly and easily. Each game offers its own payouts, and there are some big ones ready to claim.

How many Slingo Games are there?

There are more than 20 Slingo games for players to choose from, including popular options such as Slingo Rainbow Riches, Monopoly Slingo, and many more.

What types of instant win games exist?

There are plenty of instant win games to try, including Slingo, scratchcards, and arcade-style titles which function almost like classic video games.

What are Slingo online games?

Slingo online games are a combination of slots and bingo. Balls drop into a reel beneath a familiar bingo ticket and any matching numbers are marked off.

When is the best time to play Instant Win Games UK?

Instant Win games, just like all casino games rely on luck alone. This means that results are neither influenced by nor has any relationship to a person's choice of time to play. Here at Spin Genie, we encourage our players to play our games when they are in the right state of mind in order to avoid spending more than you can afford to lose.
Start Playing Instant Win games at Spin Genie
Want to try playing a fast-paced game and have a chance to win money online instantly? Check out our extensive selection of instant win games, with new releases from top providers. Just complete our simple registration process to sign up with Spin Genie. Next, deposit money into your account, and you'll be eligible for our amazing welcome bonus.
When you've funded your account, head over to our instant win games section. Browse the extensive catalogue of Slingo games and online scratch cards from top software providers. When one of our instant win games takes your fancy, check out the gameplay details before you dive in. Then, when you're ready, just start playing!