With the festive season just around the corner, the gaming experts at Spin Genie UK have created a series of brainteasers to get you into the Christmas spirit and get you thinking. Here are the answers:
1. Red looks good on you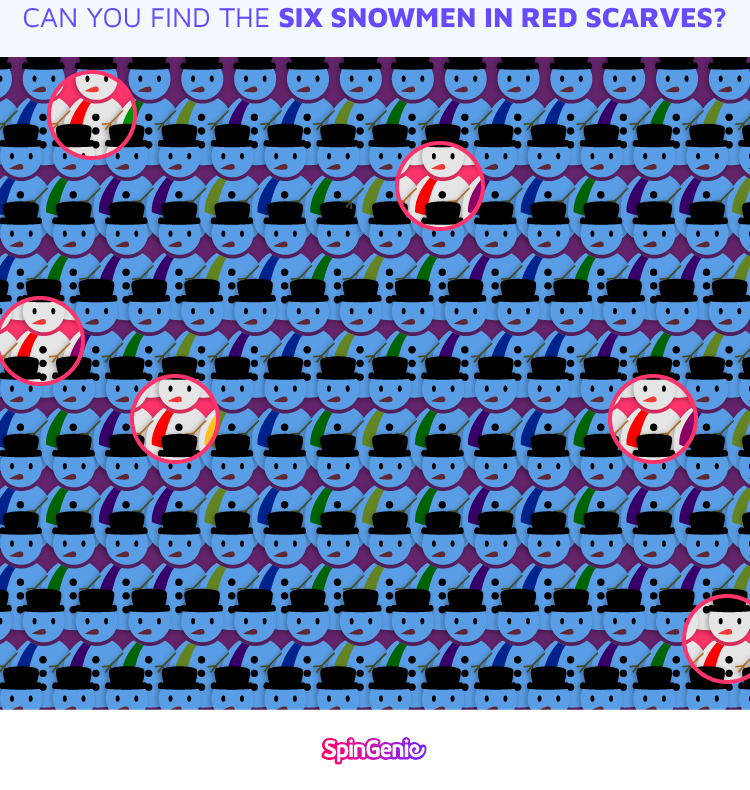 A third (33%) of Brits found the 6 red-scarved snowmen in under 10 seconds, however, over 1 in 5 (22%) took over 20 seconds - how fast can you find them?

2. Snowing about winter wonderland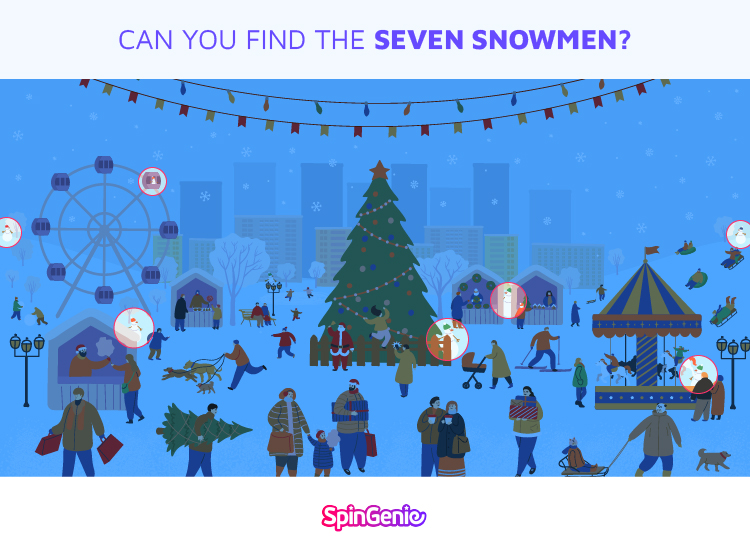 Two-thirds (66.6%) of Brits struggled to find the 7 snowmen in this winter wonderland scene, with 1 in 9 (11%) taking over 1 minute to solve it.
3. Candy cane lane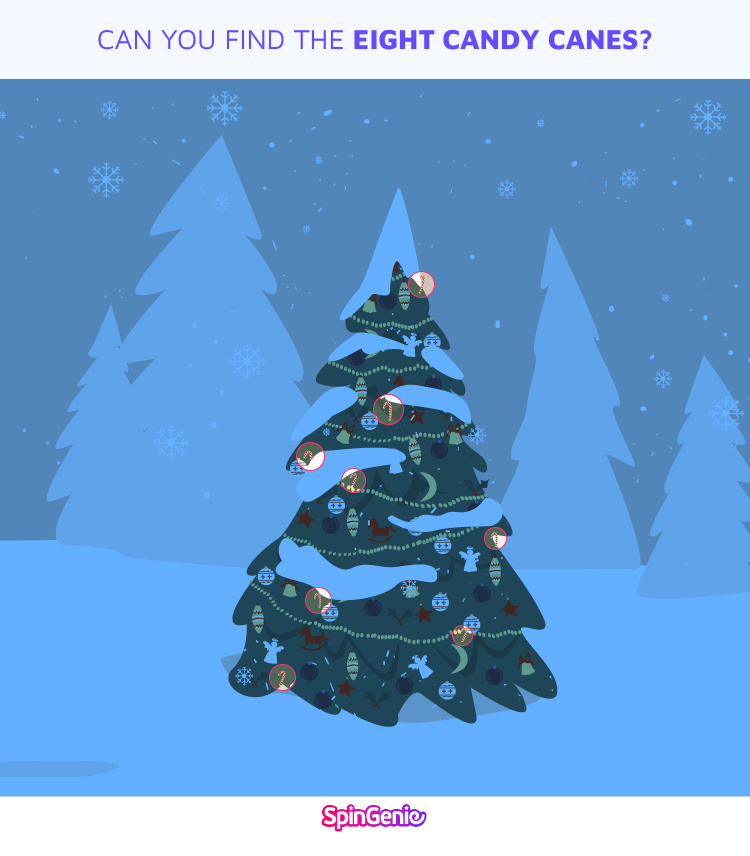 Oh Christmas tree, oh Christmas tree - maybe this one is too easy with over half (50%) of Brits finding all 8 candy canes in under 10 seconds - why don't you give it a go!
4. Wrap up warm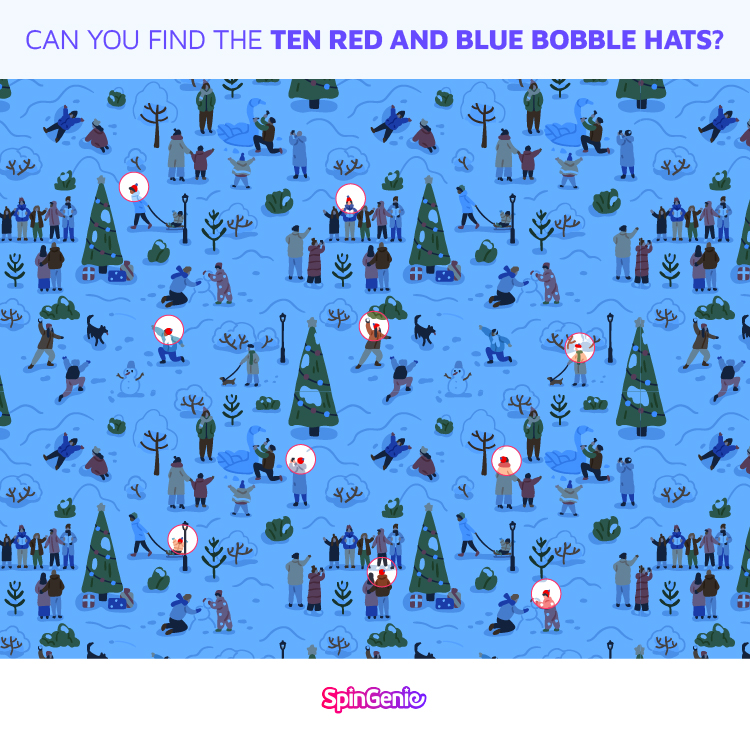 Over a third of Brits (77%) struggled to find those all-important red and blue bobble hats. In fact, over 1 in 10 (11%) couldn't find all 10!
---
Discover Spin Genie
Your Magical Online Casino Destination
Spin Genie is a regulated online casino and the destination of choice for the most entertaining online slots, and table games.