With the Autumn season officially in full swing, the gaming experts at Spin Genie UK have created a series of brainteasers to get you into the spirit of the season and get you thinking. Here are the answers:
Hidden Pumpkins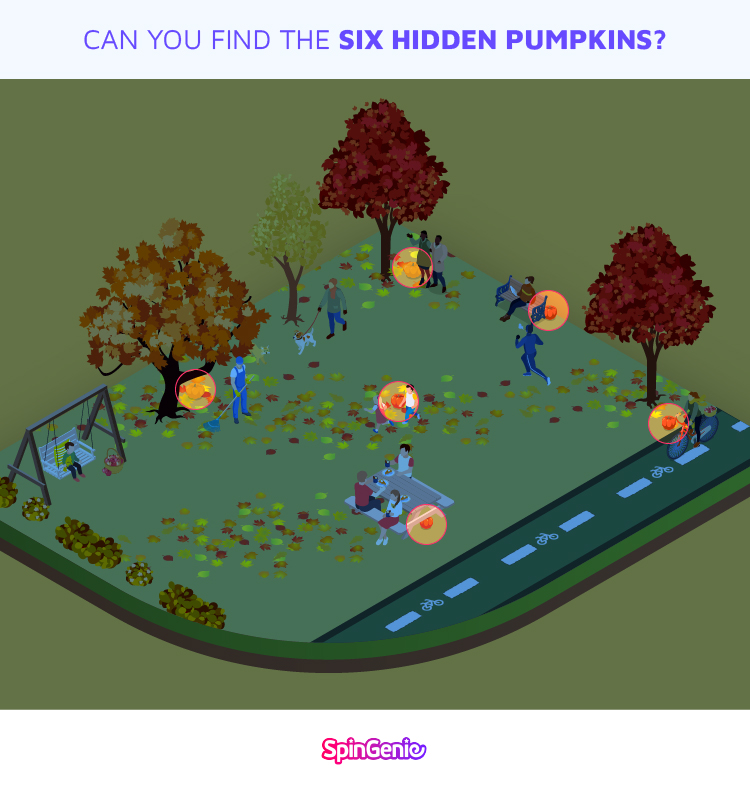 For this brainteaser, 85% of people took more than 10 seconds to spot all six hidden pumpkins in the park. How long did it take you? 
Autumn Leaves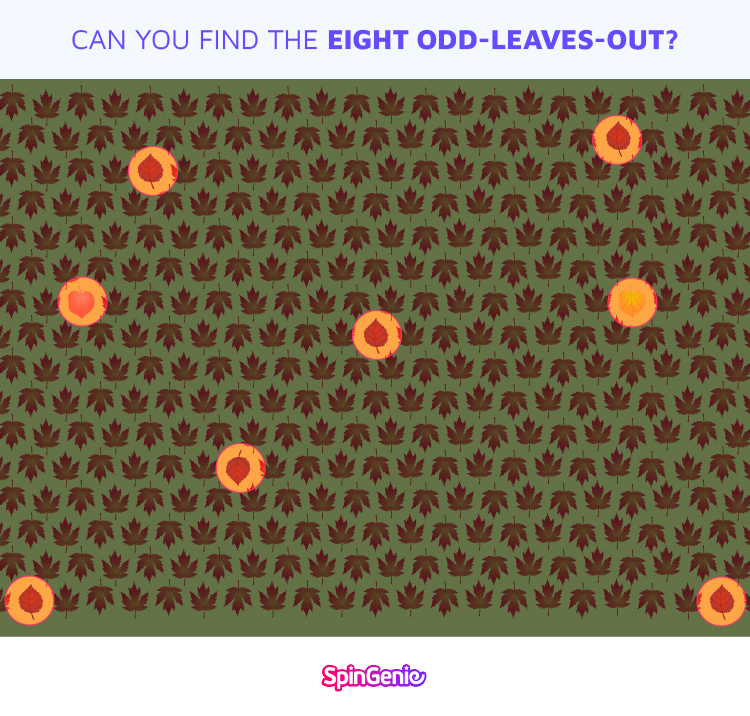 61% of people were able to spot the unique leaves in just under 10 seconds! How fast did you spot them?
Woodland Dog Walks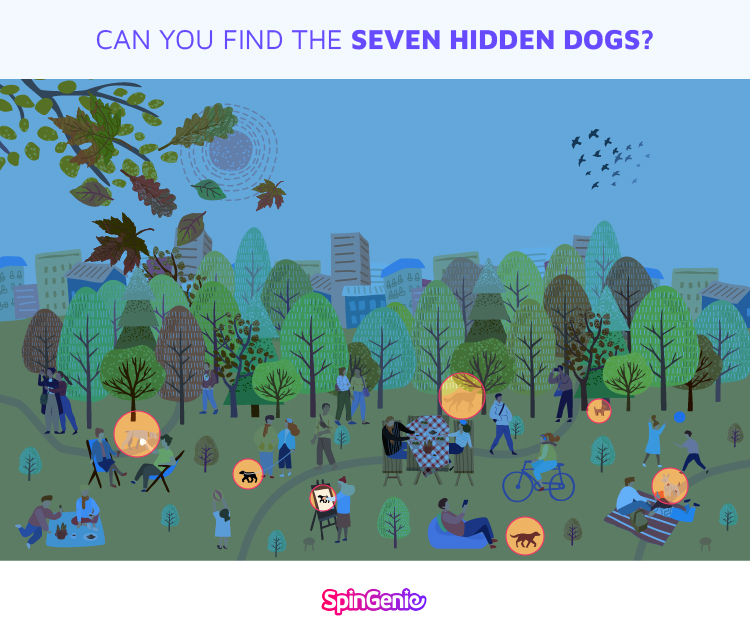 This might be a tricky one, as it took 38% of people more than 30 seconds to spot all hidden dogs and a further 15% of people more than a minute! 
Pumpkin Spice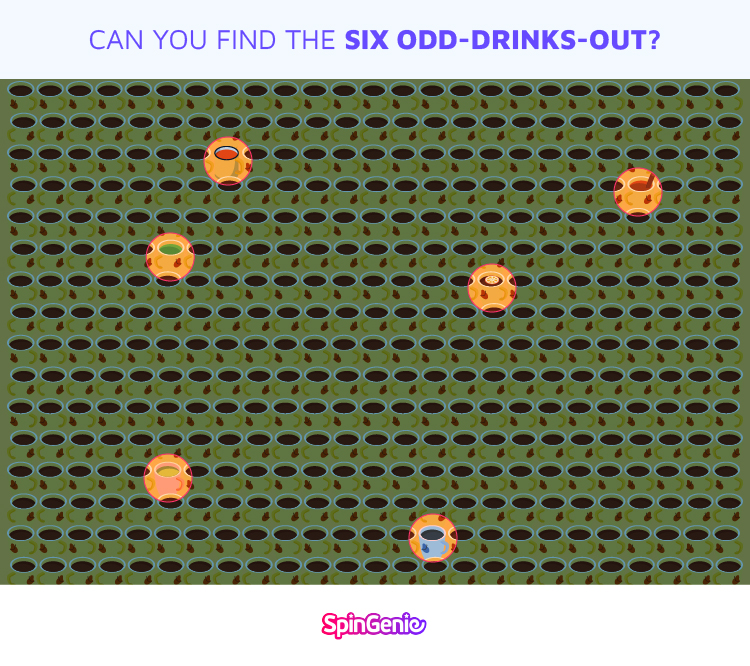 Finding the six odd pumpkin spice lattes proved easier than you may think with four-fifths (80%) of people finding the odd-drinks-out in under 10 seconds! Can you beat this time?
---
Discover Spin Genie
Your Magical Online Casino Destination
Spin Genie is a regulated online casino and the destination of choice for the most entertaining online slots, and table games.