Fantasy slots make up a big chunk of the slots world because there are so many options and avenues for creators to explore. From dragons and magicians to mythology and completely unique creations, the fantasy slots genre has a little something to offer most slots fans and especially fantasy lovers. In today's article, we'll be taking a closer look at the top fantasy slots with mythical creatures that you can play right here at Spin Genie. Keep on reading to find out more.
---
*Terms and conditions apply.*
---
Enter a World of Fantasy and Wonder With Top Slot Games
The fantasy slot genre is dominated by mythology, which is where a lot of the fantastical themes we know and love came from in the first place. In our list, you'll find the odd Greek god or two, as well as dragons and the fabled magician Merlin. Keep on reading to find out more. 
A Dragon's Story
A Dragon's Story is a unique take on the knight-versus-dragon game from NextGen Gaming. Although we typically support the brave knight in these fairy tales, it is far more entertaining to support Ruff the Dragon in this entertaining slot.
Although most of us are aware that dragons are supposed to be dreaded everywhere, Dreamworks' Shrek and Donkey have shown us that dragons aren't always the terrifying creatures that they are often depicted as being. This is especially apparent in A Dragon's Story when a less-than-ferocious beast is keeping watch over the gold trove. A Dragon's Story has 5 reels and 25 paylines and its theoretical RTP is 95.6%.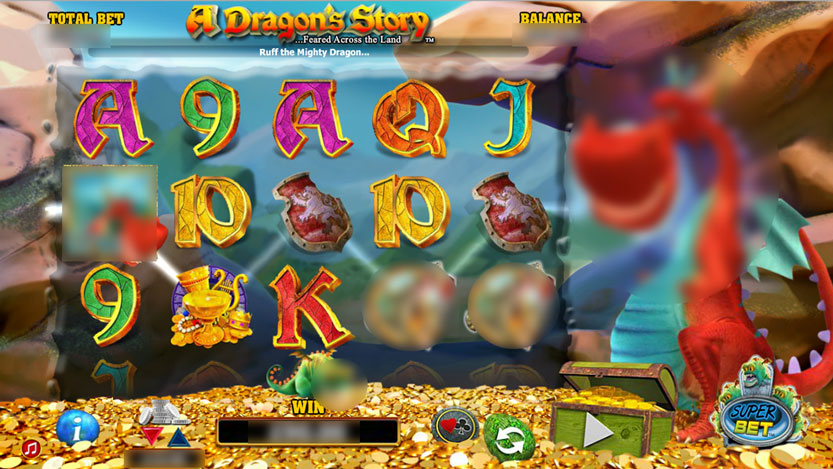 Merlins Millions Super Bet
NextGen Gaming is well known in the casino community and has produced a wide variety of slots over the years. Simple or complex, it seems that these creators don't really care. Undoubtedly one of the more difficult games available, Merlin's Millions Superbet also has a sizable playing area. 50 paylines, 4 rows, and 5 reels serve as the playing area. This slot is rated at medium-to-high volatility and has a theoretical RTP of 95.36%.
It's understandable that Merlin's Millions Superbet's visual quality has declined since it was first introduced in 2012. However, there is a certain allure to entering the designers' fantastical world. Even the low-paying symbols have a lot of styles and are thematic. The ambiance is further enhanced by the fantasy score, which is appropriate for a game like this one that is set in an enchanted forest.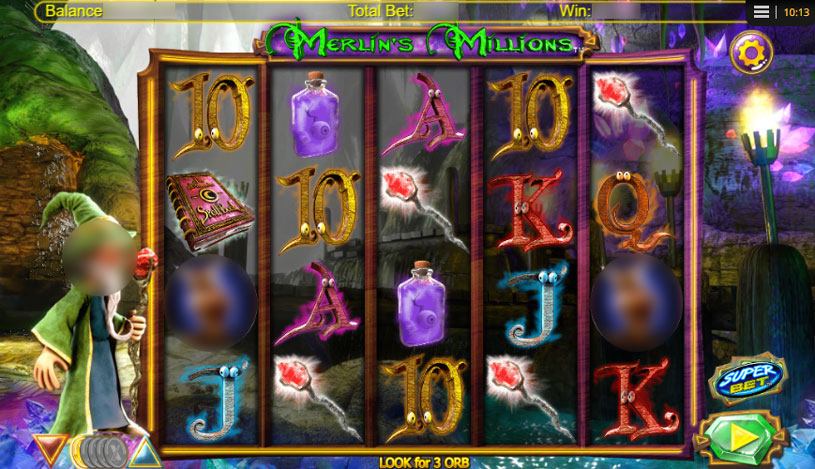 Pegasus Power
High 5 Games Pegasus Power is a fantastic slot machine featuring a soaring Greek stallion as the main character. The Pegasus Power slot machine's storyline is based on Greek mythology. The ancient Greek muses loved Pegasus because he is a stunning horse with wings. The Pegasus Power slot machine has a vibrant, colorful appearance and a theoretical RTP of 96%. The playing area is situated against a cloudy sky. Five reels, three rows, and 20 winning lines make up the game. You can recognize well-known figures like Zeus, Medusa, Gorgon, and Minotaur, godly weapons, and card symbols from Q to A among the symbols shown here. Bonus symbols, a Pick and Win Feature, Multiplier, and Wild are the primary game elements.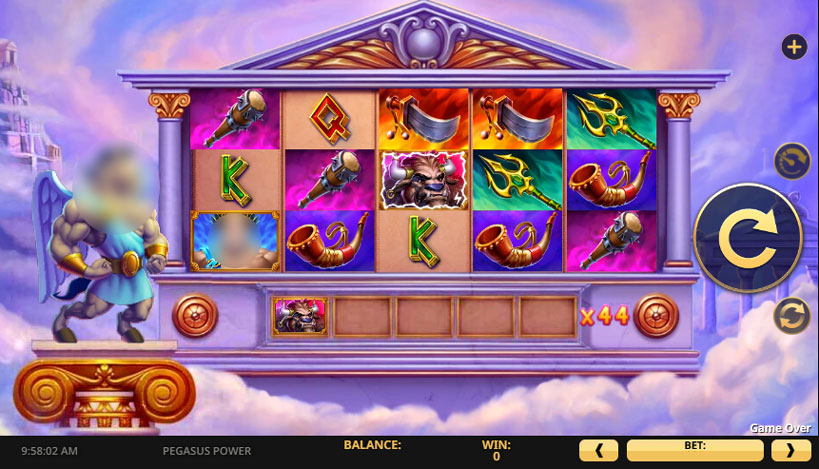 Rise of Olympus
Play'n GO developed the online slot machine known as Rise of Olympus, which makes use of the renowned 8X8 grid design. Players go on a trip through Greek mythology in Rise of Olympus. The game has a distinctive match-three pattern, hefty jackpots worth 50 times your wager, and a tonne of bonus features including free spins, symbol-changing abilities, and extra wilds.
Match-3 gameplay on this thrilling online slot machine results in a tonne of hefty bonuses. Additionally, there is a striking free spins round with three original additional features that substitute for, replace, and add more wilds to the reels. This slot is played at high volatility and has a theoretical return to player (RTP) of 96.5%.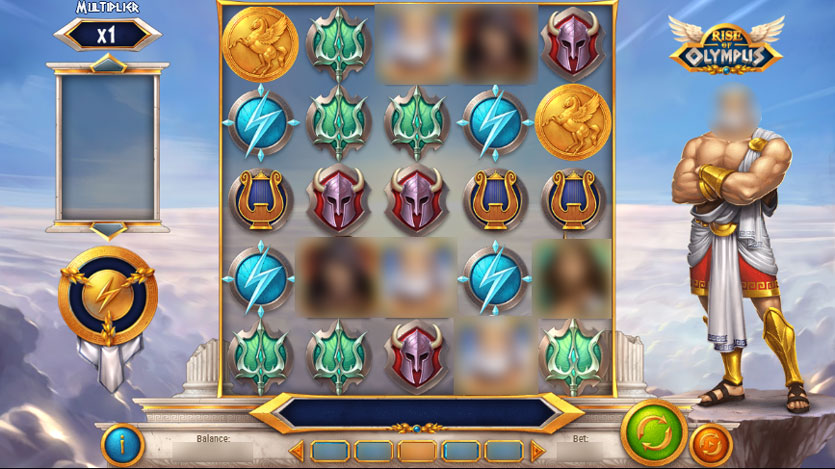 Play Fantasy-Themed Slot Games with Mythical Creatures at Spin Genie and Slay Dragons, Ride Pegasus', and More!
If any of the slots on our list have piqued your interest, or if you're a fantasy fan looking for your next realm to explore, then sign up and play today at Spin Genie. Try out any of the slots on our list, or be adventurous and discover a favourite of your own. Good luck and always gamble responsibly.