Sports make up a huge part of our lives, and now you can capture the fun of some of your favorite sports in our selection of Top-Rated Sports slots. From the thrills and spills of the beautiful game to the knockout moments of boxing, to more tranquil sports such as golf and fishing, there's a sports slot for every athlete out there. So if you're ready to kick off, or start the first round, then keep on reading to find out more about the best sports-themed slot machines on our site.  
Gold Trophy 2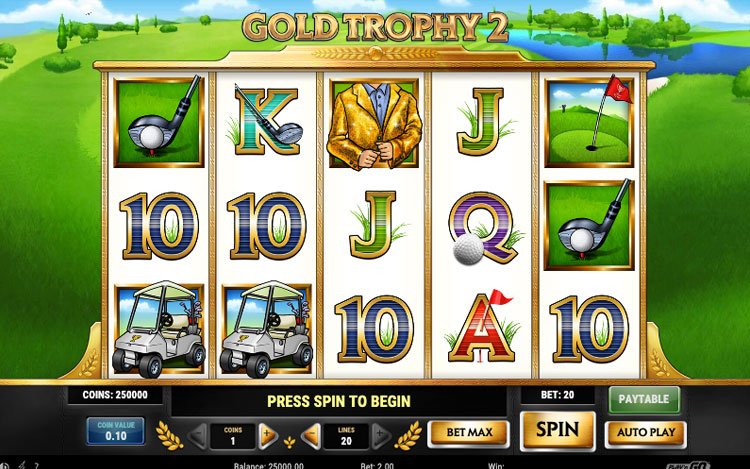 Sports slot machines don't always have to be inspired by high octane or team games as the Gold Trophy 2 sports slot online proves. Instead, take a more tranquil route and play a round of golf on Play N Go's Gold Trophy 2 casino sports slot. While we'll admit this slot machine won't win any prizes when it comes to its graphics, the bright colors are energizing and invigorating and the green used is the perfect color of a real golfing green. Symbols used in this game include familiar golfing items such as tees, a golf buggy, and a caddy, and there's a top prize worthy of a tournament winner on offer of 5,000 coins. It's safe to say that with the Gold Trophy 2 slot machine, you might start looking at the sport of golf in a completely different light. 
Reel'em In Lobster Potty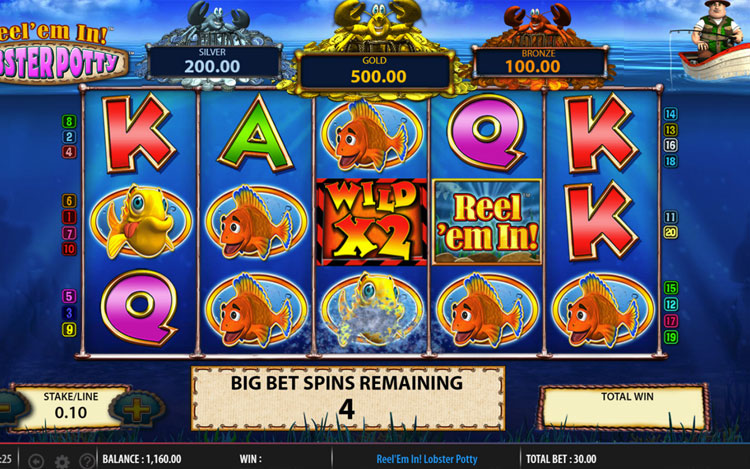 A sports slot classic inspired by a hobby and competitive sport as old as time is the Reel'em In Lobster Potty slot machine inspired by the sports of angling and fishing. With bright cartoon graphics sure to put a smile on your face it's important to note that this game isn't just a jolly and comedic sports slot game, but with three prize pots, can be a seriously lucrative title too. With three Big Bet options, the Reel'em In Lobster Potty slot machine lets you skip to the good part and play the bonus features whenever you like. Speaking of bonus features include the Reel'em In bonus feature as well as the Lobster Pot feature which is where the bigger prizes can be won. Lastly, there's the Big Bite and Mega Bite Bonus, making for a total of 5 features, and a whole lot of slot entertainment. 
Bicicleta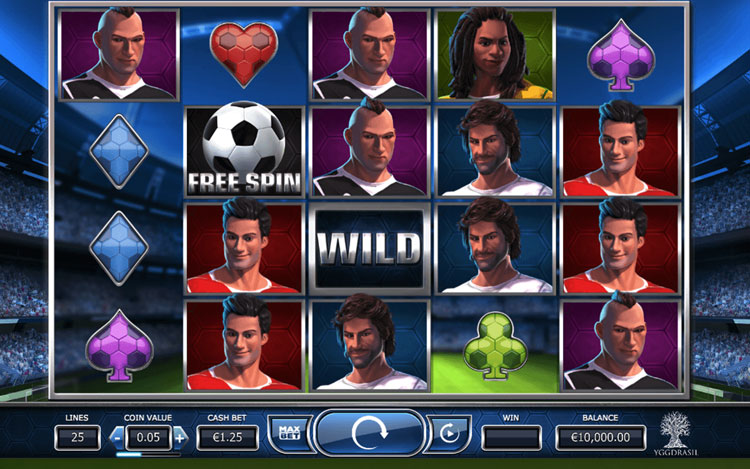 You may read the title of this sports slot machine online and think this is a slot inspired by the sport of cycling, but this is actually a Football (Soccer) slot game created by much-loved developer Yggdrasil. If you're looking for an online sports slot, then look no further than the Bicicleta game. There's an exciting mix of bonus features on offer in this game, including up to 24 free spins; which is generous by any game's standard. During free spins, players can make shots on the goal for extra prizes, and there are also sticky wilds and a trophy feature that can award players a jackpot of up to 1000 coins. 
Gold Cup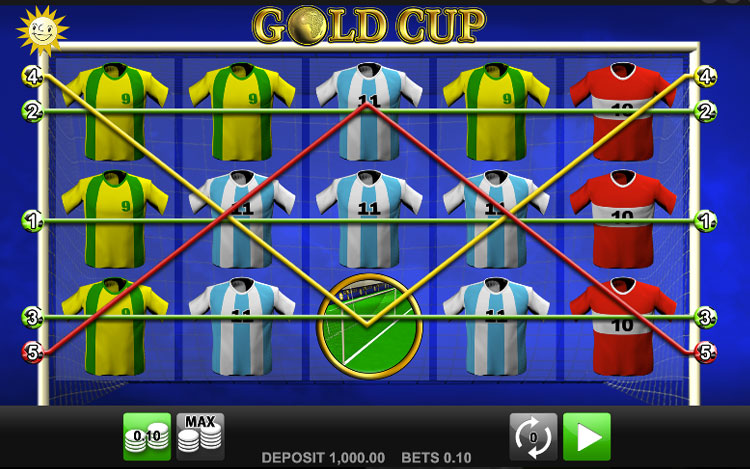 If you like your sports slot machine games with a serious retro vibe, then look no further than Merkur Gaming's football slot called Gold Cup. Giving us some Sensible Soccer vibes, this game has some seriously early 2000's graphics, but we think this actually adds to the slot's charm and nostalgia value. Unlike a lot of other retro slots, what really sets the Gold Cup slot game apart from the rest is its huge 100,000 coin jackpot. So, if you want to enjoy a sports slot with a fantastic prize payout, you'll want to give the Gold Cup slot machine a try. 
Knockout Wins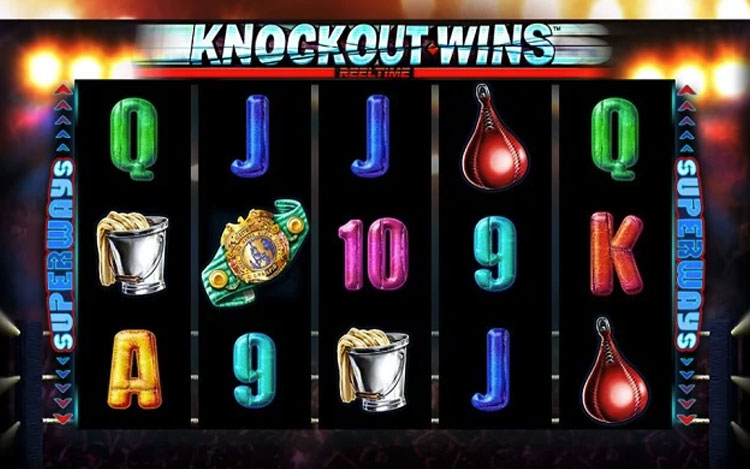 There are few sports more tense and exciting than the sport of boxing, and it's this excitement that the Knockout Wins slot from Merkur captures. With strikingly (if you'll pardon the pun) bold graphics, the Knockout Wins game definitely stands out. Another standout feature is the 243 paylines that are active with every spin, plus a heavyweight top prize of 2000 coins. There's a free spins bonus round called Bonus Bout with up to 15 free spins up for grabs as well as gamble features that echo the tense thrill of watching a boxing match.  
Knockout Top-Rated Sports Slots at Spin Genie
If you want to play all the sports slot machine games that you could ever want then look no further than Spin Genie where you can play all of the slot machines listed above as well as over 1500 others, plus great casino and table games too. Sign up and play today.