Prepare for some Underground Dealings in These Top Rated Mafia Slots
The world of the mob is exciting, sometimes scary, tense, and downright deadly. Of course, very few people ever actually want to go into this profession, but it doesn't mean we haven't dreamt of being a baddie every once in a while.So if you want to try your hand at being a mobster then look no further than the slots listed below. 
Saxon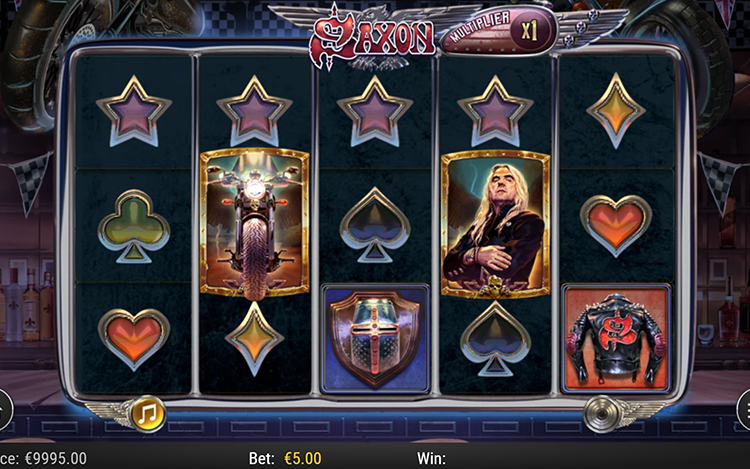 Most mafia movies have a go-to bar where the mob hangs out to relax and undergo shady dealings. What better setting for a slot in this genre then, than a heavy metal bar. Saxon is a Play'n GO online slot that is inspired by heavy metal pioneers Saxon. There are ten paylines in this game, as well as some substantial bonus features including stacked symbols that trigger multipliers and free spins. Prepare to be transported back to the 1970s and 1980s with some heavy metal and the Saxon online slot.
The Saxon online slot is a music-themed slot machine that pays tribute to British heavy metal icons in every way. This 5x3 slot machine is located in a pub and has some of the band's most well-known tunes. Above your balance, you'll discover the music tab, where you may listen to songs like Princess of the Night, Denim and Leather, and more.
The Mafiosi
Mafia is a term that can be applied to any big criminal organization, although it is most commonly used to refer to either the original Sicilian mafia or the Italian American version, which has gotten the most media exposure. This includes numerous iconic films such as The Godfather and critically regarded television series such as The Sopranos. The inner workings of these organizations have been veiled in mystery for many years, grabbing the public imagination.
The Mafiosi slot machine from Peter and Sons is based on the days of Al Capone, possibly the most famous mob boss of all time, when fast vehicles and seductive girls accompanied ferocious Mafia warriors and Don Giovanni, the supremely confident head of the L'Amiranta family, who sat next to the reels with his cigar. Poker chips are used as card symbols, indicating the Mafia's involvement in illegal gaming, and there are also guns and jewelry to be found. From the purple color scheme to the tension in the repetitive Jazz Age soundtrack, this slot exudes darkness, which is heightened by frequent movements and animation.
5 Families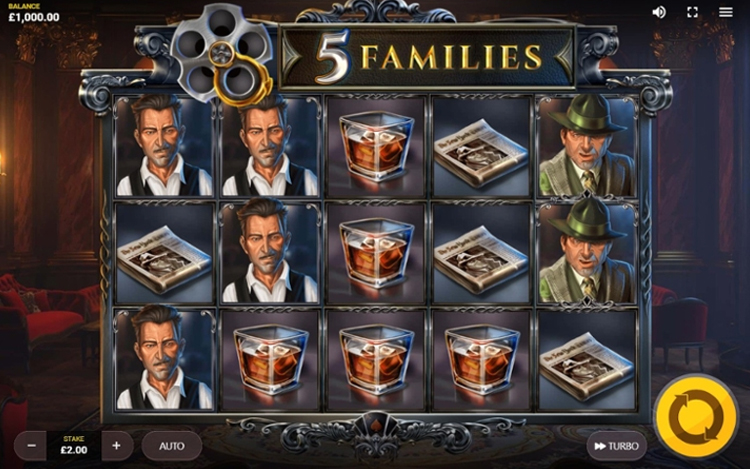 Players may experience what it's like to be a made man, if only for a short time, with the Red Tiger Gaming slot 5 Families. The game is based on New York City's lengthy history of organized crime, and it's named after the renowned five criminal families who formerly governed the city: the Bonanno, Columbo, Gambino, Genovese, and Lucchese families.
5 Families is a 5-reel, 3-row slot with 10 fixed paylines. Three, four, or five matching symbols on any of the 10 paylines starting from left to right on adjacent reels provide a winning combination. A bullet is loaded to the chamber of the cannon above the reels every time a player lands a winning combination. The gun will fill up if players get five winning rounds in a row, and they will obtain access to the VIP room feature. This is a really nice touch that adds an element of tension to this slot, just like living a life of crime. 
Pyramid Valley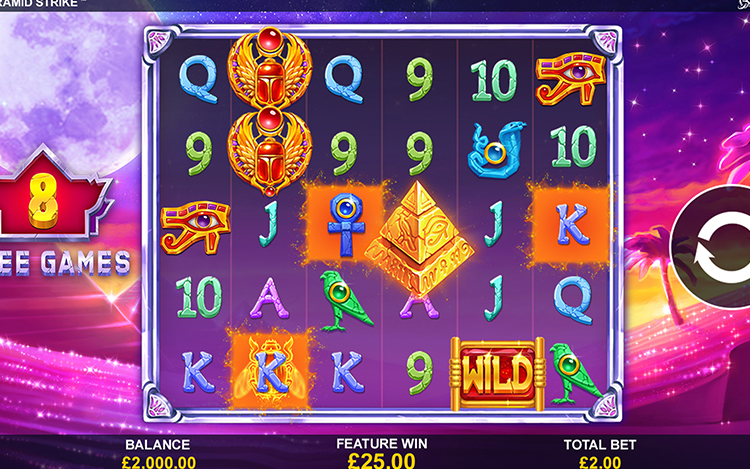 Stolen valuables and rare antiquities are often items dealt with by the mafia in part of their underground dealings. If you're looking for a slot that's filled with the kind of treasures that old-school gangsters such as Capone would covet, then look no further than the Pyramid Valley slot machine. 
The purpose of the Pyramid Valley: Power Reels slot is to unlock ancient Egyptian wealth.
It's a 6-reel game with 15,625 chances to win that was developed by Playtech. Keep your eyes peeled for special charged symbols that activate the Power Zones. Multiple places can be engulfed by Power Zones. When you place a charged symbol in a Power Zone, everything in it changes to the same symbol. The Free Games feature, which can provide limitless free spins with Power Zones, is another highlight. The round's final spin is a Mega Spin, in which all Power Zones change to the same symbol.
Jenson Matlock and the Gold Peacock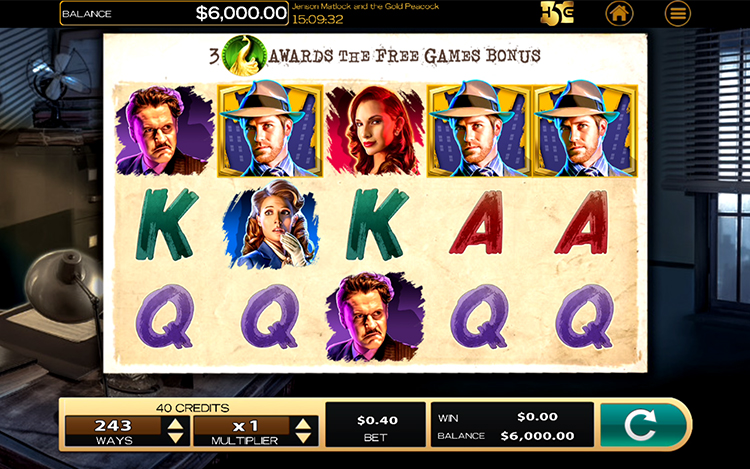 In the golden age of the classic gangster, there was also handsome detectives determined to achieve justice. If you enjoy gorgeous free High 5 slots, you'll be happy to know that they've done it again. Jenson Matlock and the Gold Peacock slot is one of the best-looking games out there, with excellent detail and flair matching the film noir era of the 1940s.
The smokey sounds of the saxophone-led music brings you to the mean streets immortalized by Raymond Chandler and Mickey Spillane in the golden age of detective fiction.
This is a character-driven slot in which the hunt for the gold peacock is the central theme.
That reminds me of Humphrey Bogart in the classic film noir The Maltese Falcon, and Jensen Matlock has the same raw charm. Tumbling reels, wilds, and free spins are all features on offer in this noir slot machine.
Play Mafia Slots Online at Spin Genie
At Spin Genie you can play all the fantastic Mafia-themed slots whenever and wherever you like and on any device of your choosing. Sign up and play today to discover more.