One of the best places for players to begin their online casino journey is with online slots. Online slots are really beginner-friendly because the majority of games are straightforward and easy to configure and can introduce you to features and elements seen in other casino titles. There's a huge variety of slots out there, meaning there's a theme to suit everyone, and of course, prize payouts all add to the fun. However, there's a little more to playing online slots other than pressing spin, which is why we've put together an online slots guide that will teach you how to play slots online. 
Types of Online Slots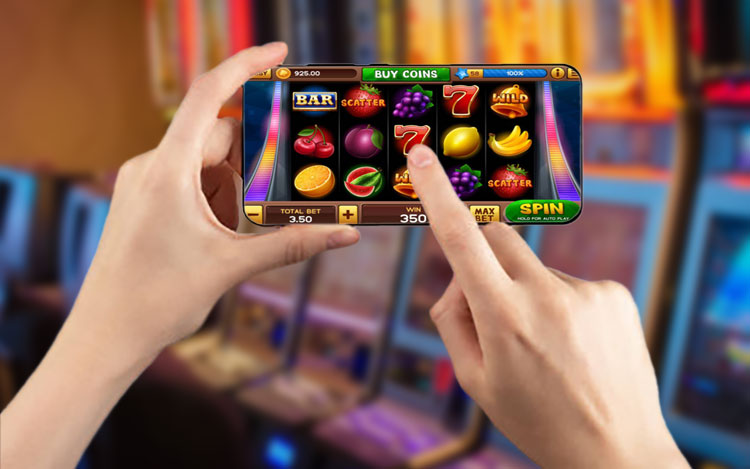 One of the best things about online slots is the huge variety that's out there; not just theme-wise but overall type. This is excellent for beginners, as it's super easy to experiment with different types and styles of slots, without having to search around for hours. Here's a quick run-down of the six over-arching slot types:
Classic Slots:

Also known as 'three reel' slots and sometimes 'retro' or 'fruit slots' Classic slots are those that you might think of when picturing a classic 'one-arm bandit' slot machine in Vegas. As these slots have a low number of reels, the potential paylines are really easy to keep track of. 
Five-Reel Slots:

Also known as 'modern slots' and 'video slots' these are the most common variation of online slots out there. With a 5 reel format, the scope for the number of paylines in this type of game is far higher. 
Six and Seven-Reel Slots:

These are less common, but the most common example of a 6-reel slot are those that use the Megaways game system which maxes out the possible number of paylines by using a cascading reels feature. Some Seven-reel slots are those that include expanding reels, meaning they may start off at five reels and expand to six and then to seven.
Progressive Slots:

Also known as Jackpot slots, this type of slot game can have any number of reels but offers a progressive jackpot (or pots) as its top prize. Progressive pots are prize pots that accumulate over time as players spin the reels. The pot will continue to grow until one lucky winner lands the jackpot prize.
Interactive Slots:

This is a pretty new and upcoming type of slot. I-slots, or interactive slots, are proven to be a key advancement in slot machine technology. The format of multi-pay line and multi-reel slots is distinct from that of most other online slots. They take advantage of the capabilities of contemporary computing hardware to provide players with the freedom to create their own evolving tales. I-slots achieve this by enabling the spinning of various reel combinations or taking part in a quest that advances the game. It appears to be an enjoyable video game in this regard. I-slots are quite simple to understand for players who are used to playing online video games.
Virtual Reality (VR) Slots:

This is another upcoming slot genre that relies on the massive developments that have been made in VR technology. Players can enjoy a genuine experience that mimics what they would have on a real casino floor by immersing themselves in the virtual world while playing VR online slots. There could be dozens of slot machines in the game room. In comparison to simply staring at a screen, the VR format allows for more natural engagement.
Essential Components of an Online Slot
Online slots are comprised of several components, let's take a look at these:
Structure:

A slot machine may have numerous reels, ranging in size from three to eleven. Some slot machine games will tack on reels or rows to their grid as a bonus, increasing the likelihood that players will win.
Bonus Rounds:

Bonus rounds are a staple of contemporary slots, and the types vary based on the game's theme. A pick-up game for money, free spins, multipliers, re-spins, a gambling round, a wheel-spinning game, etc. are some of the main elements in the bonus rounds.

Free spins:

These are regarded as treats in these games because players are given an additional opportunity to spin the reels without having to spend any money and have a great chance of winning substantial jackpots.

Paylines

: The number of lines on the slot machine grid that let a winning combination occur are referred to as this.

Paytable:

Along with all online slots, there are paytables that list all of the key game elements, such as the payouts for each symbol, bonus symbols, and bonus rounds. The paytable for the slot also displays the RT (return to player).
Online Slots Symbols 
Slots use a variety of different symbols; Listed below are the ones that you'll see most often:
Standard Symbols:

These are the standard symbols for slots, and the low-paying symbols for the majority of online slots are card-based symbols. The slot machine symbols you will see most frequently on the online reels are the Ten, Jack, Queen, King, and Ace. However, the higher-paying symbols in video slots frequently feature some creative design. Those typically embody the game's theme and have striking visual effects. The typical symbols of a slot game might include a variety of 3D elements and even animations.
Wild Symbol:

A slot game's wild symbol is a potent symbol that can replace low-paying icons, resulting in a large reward.
Scatter Symbol:

Slot game scatter symbols are essential because they can create winning combinations and trigger bonus rounds, most frequently in the form of free spins.
Bonus Symbol:

Although the bonus symbols set off a unique bonus game, they are remarkably similar to scatter symbols. The two types of symbols frequently switch roles; for instance, the scatters may occasionally initiate the bonus round while the unique free spin symbols initiate the free spin rounds. The bonus symbols are typically closely related to the general concept of the slot machine, though.
Other Symbols:

Other symbols commonly seen in slots are multiplier symbols, sticky symbols, mystery symbols, and stacked symbols.
Step-by-Step Guide on How to Play Online Slots
Online slots are incredibly easy to get set up and only take the steps that are listed below:
Open the game on your preferred device after selecting your favourite online slot machine. Your slot machine's reels and control buttons will occupy the screen. Additionally, your bankroll will be visible on the screen corner.

Look at the paytable for the game. This will inform you of the value of each symbol and let you know which ones to search for. It's worth noting that all the prize payouts you win will be paid out in accordance with the paytable.  

Decide on your wager and the number of paylines you want to play. If you want to choose all of the paylines at once, click the "max bet" button.

For the reels to spin, click "spin." The game will show your winnings if you have won. 

Keep spinning the reels as much as you'd like, but remember to monitor your cash as this is a part of responsible gambling. To find out more about keeping yourself safe when gaming online visit our responsible gambling page.
What is a Bonus Round
A bonus round is an additional round or part of a game that typically costs nothing extra but still gives you the chance to win cash or prizes. In most cases, the player can access the bonus round by luck or by winning a specific objective during the game. Bonus games may ultimately result in greater prizes. The timing of the bonus round depends entirely on the game you are playing. The "free spins" feature, which only appears when you have a predetermined number of icons either aligned or scattered on the screen, is the most popular bonus round among the numerous others.
Play Online Slots at Spin Genie 
Now you know the ins and outs of online slots; suddenly playing great games at online casinos doesn't seem too intimidating. There are literally thousands of slot machines out there and some of the very best titles such as smash-hit slots from developers like Games Global and Red Tiger Gaming can be found right here at Spin Genie. Sign up and play today to discover more.