When a lot of slot players are looking for a new slot game to play, they often ask 'What slot machines have the highest RTP?'. But what does this mean, and what slot machines payout the best? Stay tuned, because in this blog article we'll be answering your questions. 
For those who are new to slot games, first all, welcome! Second of all, what is a slot machine's RTP? Well, 'RTP' stands for 'return to player'. Percentage return to player (% RTP) is the expected percentage of wagers that a specific game will return to the player in the long run.". A standard return to player for slot machines is 96%, so let's use this information to explain the term 'RTP' further. 
If a slot has a theoretical RTP of 96% it means that on average players will receive 96% of what they wager back from the slot machine. Therefore, if you were to spend £100 on a slot machine with a 96% RTP you could expect, on average, to receive £96 back. The remaining 4% (£4) is referred to as the house-edge. It's important to note, however, that this is over a long period of time. 
You may be reading this information and be scratching your head a little asking 'why play online slots if I'm going to lose money?'. First of all, you should be playing online slots for fun and not for profit. But, second of all, the RTP percentage is only theoretical and refers to the average number of players. This means that there will still be exceptions to the average, such as players who scoop a progressive pot, or land a hefty prize payout. It's this tantalizing information that makes many slots appealing to players.
So, if you want to know what slot machines have the best payouts, then keep on reading to find more about which slots games have a high RTP.
Monopoly Big Event
RTP: 99%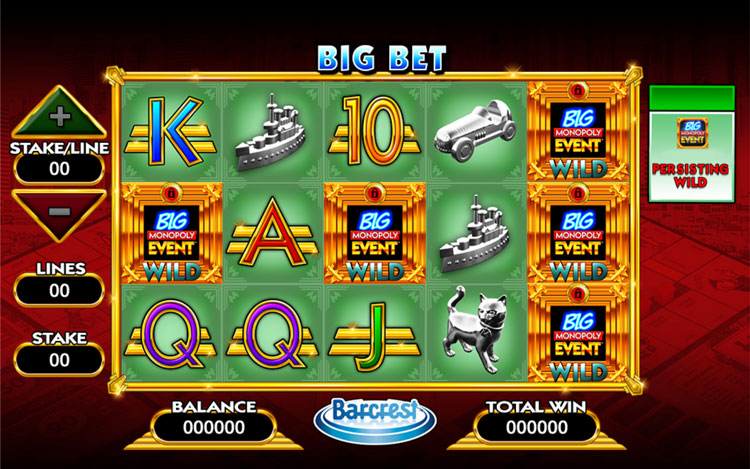 When thinking about what slot machines pay the best, Monopoly Big Event has to have a mention. This slot machine has an incredible maximum return to player of 99%. While the base game has an average RTP of 95.97%, by using the Big Bet feature players can increase this statistic to 99%, thanks to increased multipliers and guaranteed win spins. 
Rainbow Riches Drops of Gold
RTP: 97.75%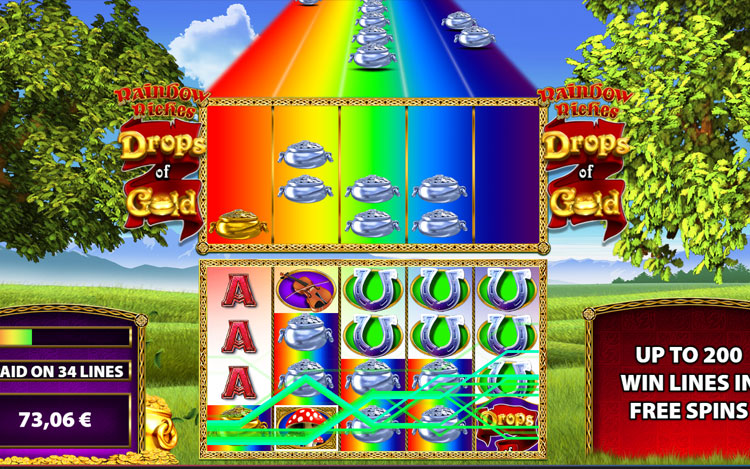 With a generous return to player of 97.75% available to players when using the Big Bet feature, the Rainbow Riches Drops of Gold slot is the 'Luck o' the Irish'-themed slot machine with the highest RTP. The Big Bet feature increases the return to player of the slot by giving players 5 linked, accumulative spins with an upgraded 'Super Rainbow', double height symbols, extra paylines, and the elimination of low-paying symbols.  
Cash Stax
RTP: 98.14%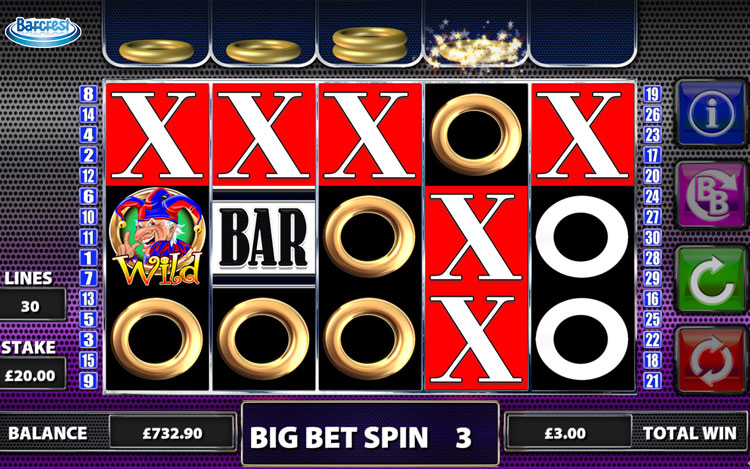 The Cash Stax slot machine is another slot game that incorporates a Big Bet feature in order to increase its RTP. By paying to activate this feature players will be given 5 linked spins with all 30 paylines active and an increased chance of triggering the free spins bonus feature. Outside of the Big Bet feature, the Cash Stax slot has an RTP that's slightly above average at 96.2%.
Mega Joker
RTP: 99%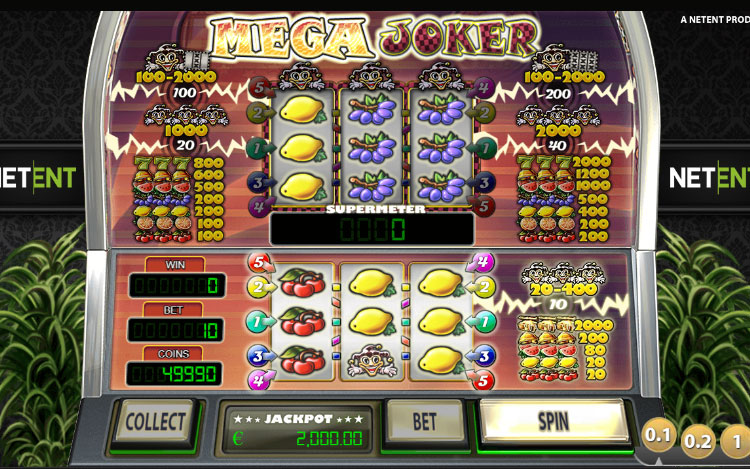 Another slot we have to mention when talking about slot machines with the best odds is Mega Joker. This is the highest-RTP slot machine that NetEnt has ever released but requires players to use the Supermeter feature (without this the RTP plummets to a measly 85.28%). When winning combinations of specific symbols are landed on the reels players are able to increase their bet in order to activate the Supermeter feature and hit that 99% RTP.
Starmania
RTP: 97.87%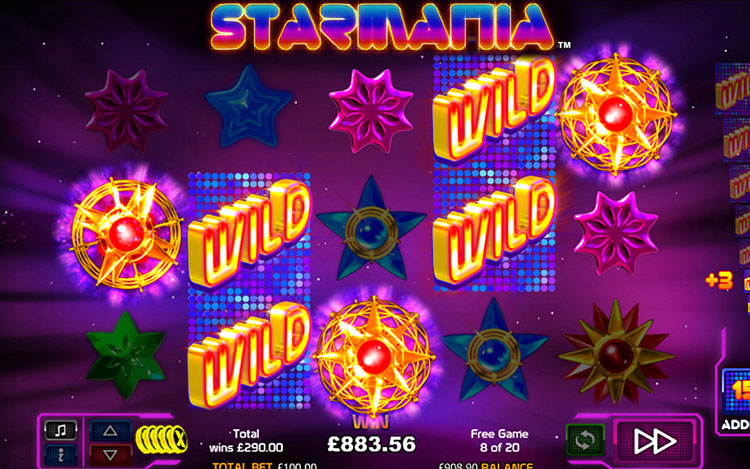 Unlike many of the other slot games on this list, the Starmania slot machine from NextGen doesn't require any additional investment or activation of a Big Bet feature to access it's high RTP of 97.87%. Instead players are treated to this return to player whatever they wager. Starmania is a space-themed slot, and includes some fun bonus features such as free spins, wilds, and a top payout of 1,000x stake. 
1429 Uncharted Seas
RTP: 98.6%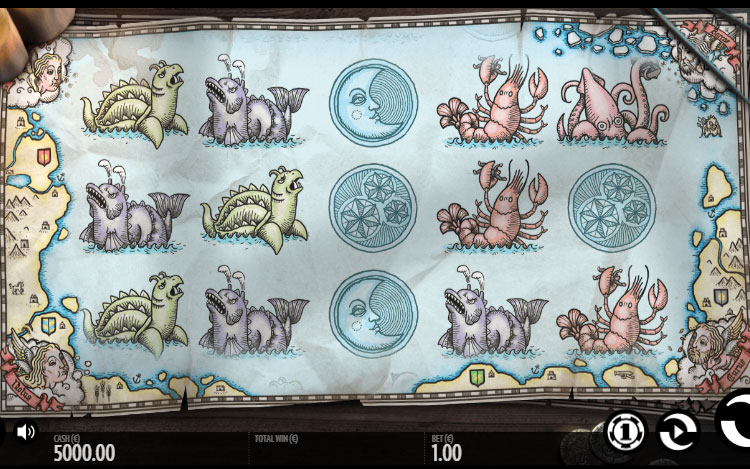 1429 Uncharted Seas would be worth a spin or two even if it had a lower RTP because it is one of the best-looking slots out there. Created by Thunderkick Studios, the 1429 Uncharted Seas slot takes its inspiration from vintage nautical maps, and has an impressive RTP of 98.6%. Players don't need to do anything special in order to gain this RTP as it is available at standard betting amounts.
Black Knight
RTP: 97.75%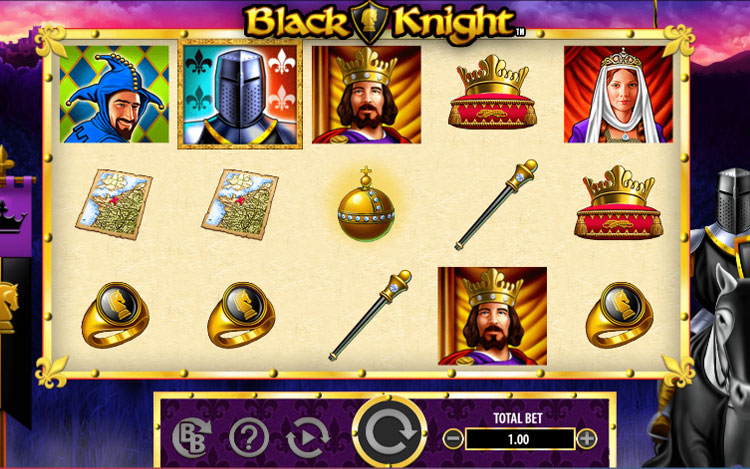 The Black Knight slot machine is the creation of indie studio Scientific Games and is inspired by all things Arthurian. Players don't need to activate any features in order to recieve the high RTP of 97.75%, but the exchange for this high theoretical return is the low-to-medium volatility featured in this game. 
Monopoly Bring the House Down
RTP: 98.1%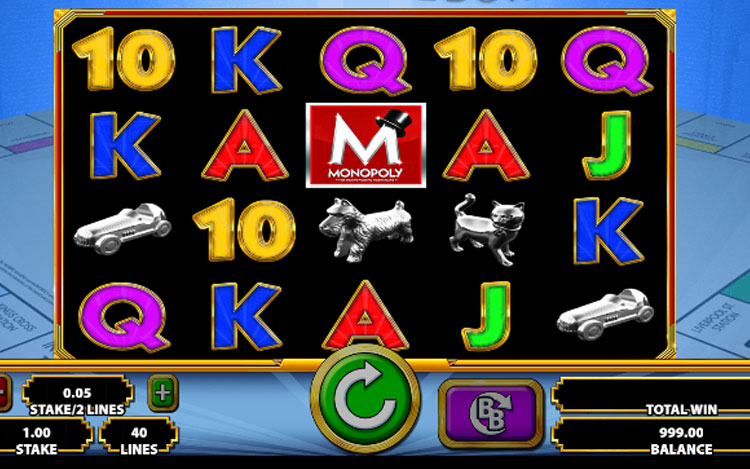 In order to achieve the 98.1% RTP boasted by the Monopoly Bring the House down slot machine players will need to make use of a Big Bet feature. This requires a larger investment from the player, but exchange players will be given additional Community Chest cards which help boost the RTP. It's worth noting that in the Monopoly Bring the House Down slot, there's multiple Big Bet options, and only the highest option will award the 98.1% RTP.
Win Sum Dim Sum
RTP: 98%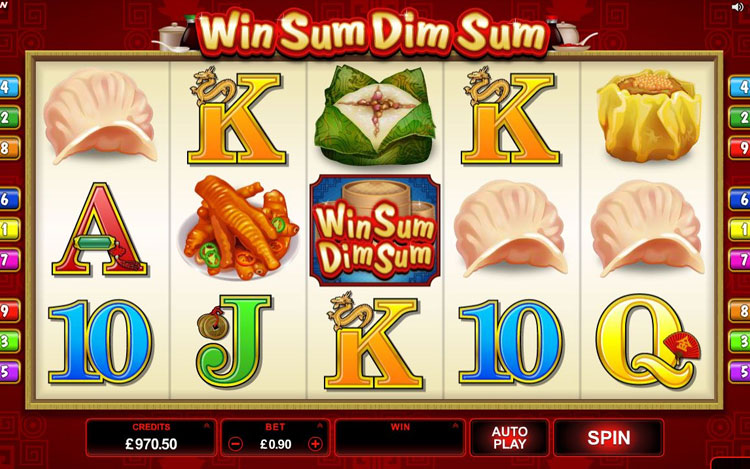 The base game of the Win Sum Dim Sum slot machine has a theoretical return to player of 98%, meaning that there's no need for additional investment when it comes to this tasty oriental slot game. At medium volatility, players can expect relatively frequent winning combinations that will be of an average value. 
Reel'em In Lobster Potty
RTP: 98%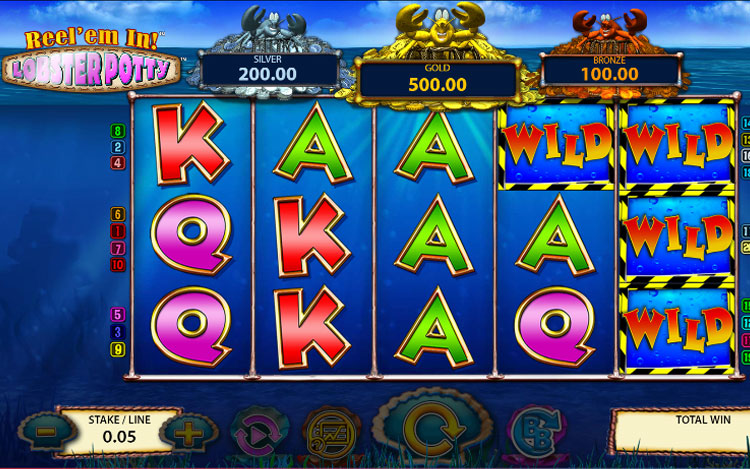 Reel'em In Lobster Potty is another slot game which uses a Big Bet-style feature in order to increase its payout potential. This fishing-inspired slot game has three Big Bet options which can treat the player to extra wilds and multipliers. The highest Big Bet amount requires 50 additional coins, and is where the 98% RTP comes into play. 
Magic Monk Rasputin
RTP: 97.97%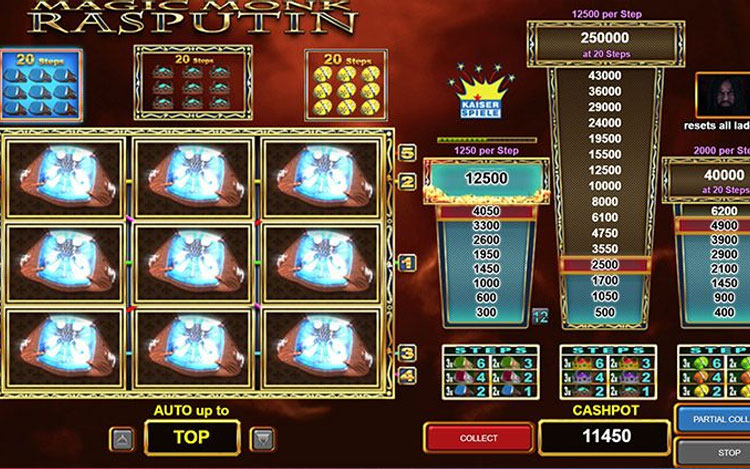 The Magic Monk Rasputin slot is a bit of a wild card here because it plays very differently to all the other slots on this list. It's incredibly high RTP is available without the need for an accelerated bet, but unlike many other slots Magic Monk Rasputin is played using a unique prize-ladder system. 
Deal or No Deal Megaways JPK
RTP: 98.34%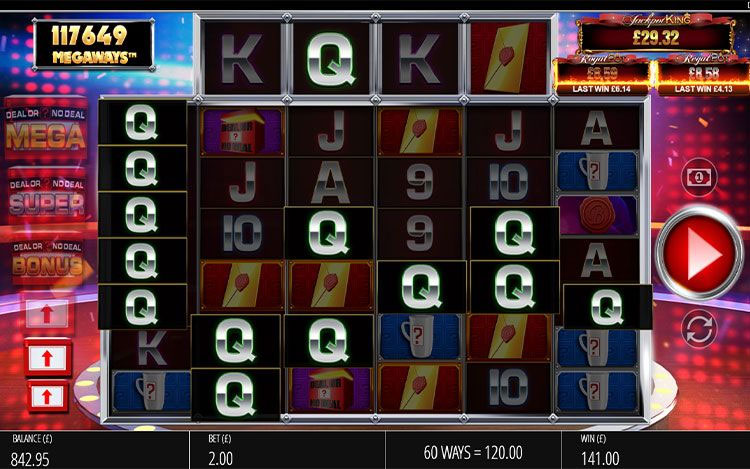 The Deal or No Deal Megaways JPK slot machine has such a high RTP thanks to its combination of Megaways and Jackpot King (JPK) features. With cascades able to award players with chain reactions of wins and bonuses on top of this, this game show-themed slot can be pretty lucrative. 
Play the best Slots with Highest RTP at Spin Genie
If you want to play any of the incredible high RTP slot machines on this list or any other of the amazing slot games in our collection then join Spin Genie today and start playing! New players can benefit from our Free Spins for a Year bonus (T&Cs Apply), and returning friends can feel spoilt with daily picks and tournaments too.