If you were asked to list as many slot machine themes as possible, we're almost certain that one of the first themes that would come to mind would be the Ancient Egyptian slot genre. This genre of slot games is a staple in the online slots world and has been around since land-based casinos were king and even the early days of online gaming.
Why is this? Well, since Tutankhamun's undisturbed tomb was discovered by Howard Carter in the 1920's, the Egyptians have been synonymous with gold, jewels, and riches. This naturally aligns with the aesthetic that many slot machines strive for, and the bright colors such as red, emerald, and cobalt used by the Ancient Egyptians make for a pleasing visual theme.
In this article, we'll be giving you the run-down of our favorite Egyptian-themed slots on our site. From classics such as Cleopatra II, to innovative titles such as Scrolls of Ra, at Spin Genie there's a little something Egyptian for everyone to enjoy.
Cleopatra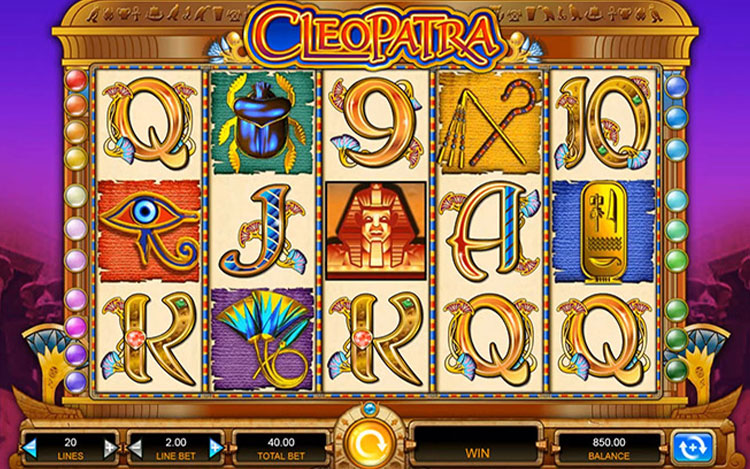 Cleopatra is the absolutely iconic Egyptian-themed slot machine from developers IGT. Now with a just as iconic sequel, the original Cleopatra slot machine set the benchmark for slots of this genre. Inspired of course by the infamous Queen of the Nile, 'Cleopatra' this slot machine is getting on in years but is a must-play classic for many, and with a free spins bonus round with a 3x multiplier, plus a top prize of 10,000x stake it's not hard to see why!
Pyramid Quest for Immortality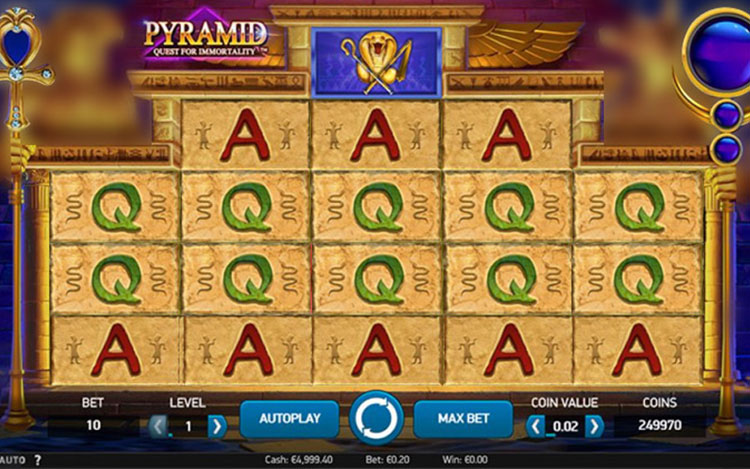 Pyramid Quest for Immortality is the creation of developers NetEnt and takes a more unique spin on the Ancient Egyptian theme. Instead of including icons like Cleopatra and Ramses, the Pyramid Quest for Immortality is all about the Egyptians' obsession with eternal life via the world of the afterlife. This slot features opulently stylish reels, plus bonus features such as multipliers, avalanching reels, and an incredible 3,600,000-coin top prize.
Book of Dead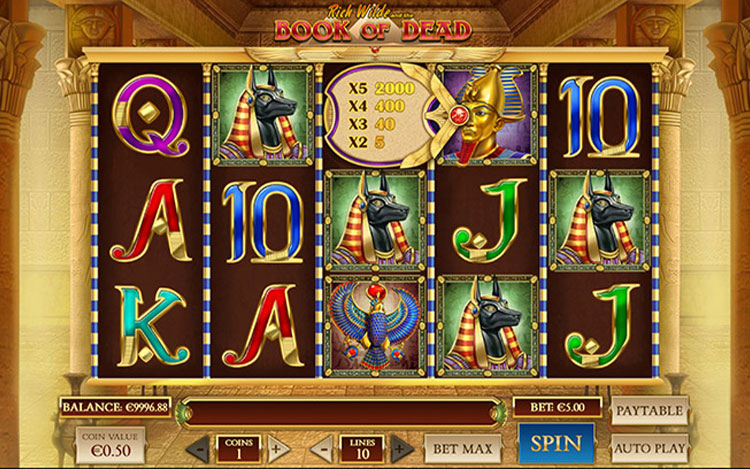 Book of Dead is where the now iconic 'book of' genre of slots started. Featuring the dashing character Rich Wilde, the Book of Dead slot machine was created by Play'n Go, and has sprouted several sequels over the years. This slot, of course, has an Ancient Egyptian tomb-raiding theme, and boasts a top prize of 5000x your wager, plus bonus elements including expanding symbols and, of course, a free spins bonus round.
Mysterious Egypt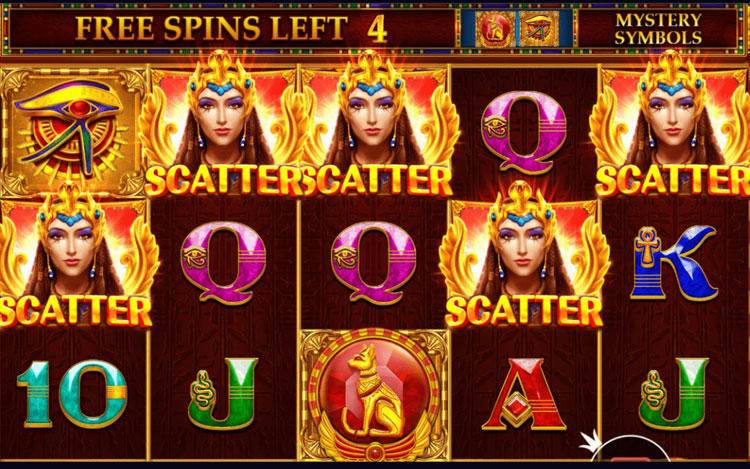 This is a lesser-known Egyptian-themed slot machine from Pragmatic play that includes all the classic elements you'd expect from a slot of this genre, and a Cleopatra-like figure front and center. This is a high volatility slot machine which has an exciting mix of bonus features such as mystery symbols, expanding symbols, and a free spins round too.
Wings of Ra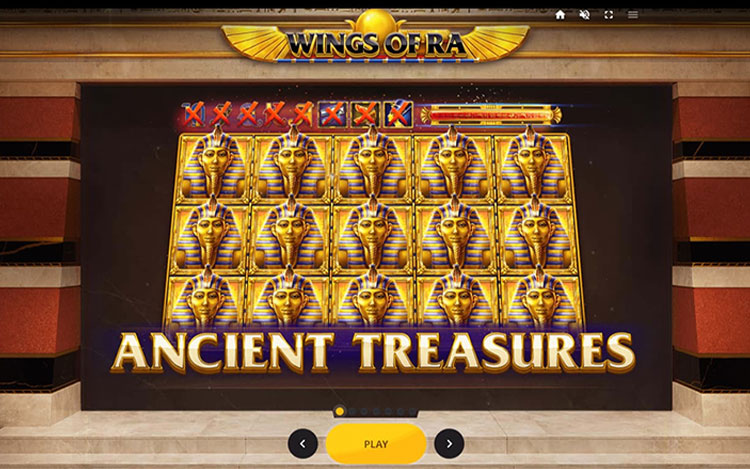 The Wings of Ra slot game is the creation of innovative developers Red Tiger Gaming. This slot machine looks like quite standard Egyptian-themed fayre, but, of course, if you know RTG you know they've got to have a little twist up their sleeves. The 10 payline slot machine features both ways pay for easier payout opportunities, and there's a massive top prize on offer of 3166x your stake amount as well.
Legend of the Pharaohs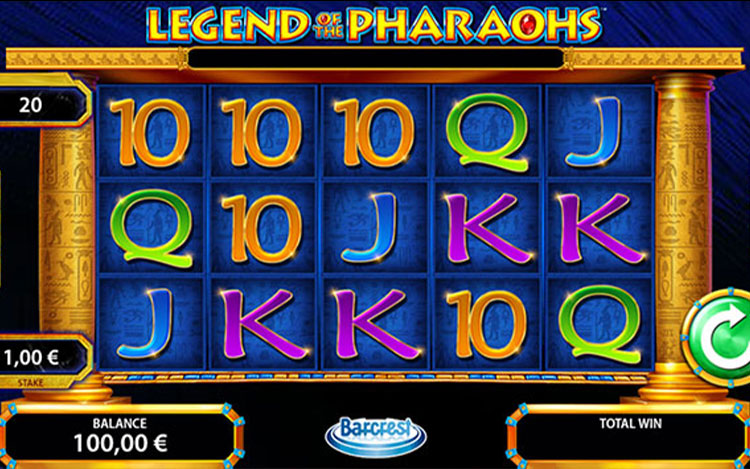 Of course, this wouldn't be a list of the best Ancient Egyptian slot machines if the Pharaohs didn't get a look in! The Legend of the Pharaohs slot game is the creation of established developers Barcrest and while overall the graphics of this 2017 release are a little underpar, there are some great features on offer with this title. With multiple wagering options and a generous free spins round, we think this is a little the Pharaohs would have been proud of.
Scrolls of Ra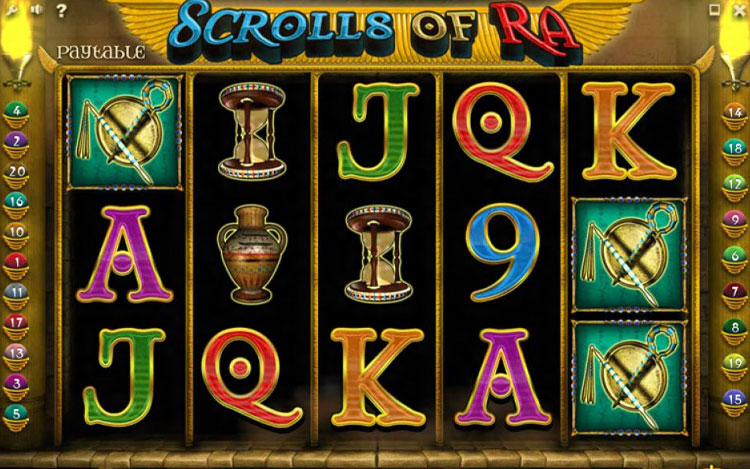 If you want to feel like Indiana Jones discovering a full tomb of golden loot, then you'll want to play iSoftbet's slot, Scrolls of Ra. This slot is, quite frankly, packed with features such as the Temple Treasure feature which can offer incredible coin prizes, the Spinning Scrolls feature, and lastly the Wake Up Ra feature which ensures that each spin of this slot is dripping with opportunity.
Explore Egyptian-Themed Slots at Spin Genie
Here at Spin Genie we invite you to play our incredible selection of Ancient Egyptian slot games that help you to travel back in time, plunder tombs, meet the gods, and spend some quality time with the iconic Queen Cleolpatra. To discover a world of exciting slot opportunities, sign up and play today.