Almost all of us love animals or have a favorite animal that we connect with or that inspires us. Whether you like the cute and fuzzy or the wild and free, animal-themed slots can offer a little something for everyone, so it can be hard to pick out a winner from the huge range of slots on offer. One factor that we think really makes a slot stand out is a high return to player, as this can indicate slots that have the potential to be more lucrative than others. Join us as we explore the Animal-themed slots with the highest RTPs that you can play at SpinGenie.
Codex of Fortune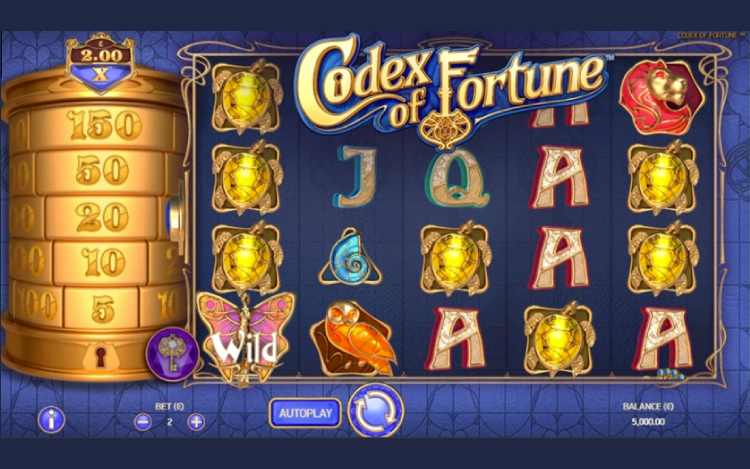 It doesn't get much more unique when it comes to slot format and imagery than the Codex of Fortune slot machine from Net Ent. This stunning Art Nouveau-inspired game features animals such as lions and butterflies represented as gorgeous pieces of jewelry. The most unique feature of this game is the prize cylinder that sits to the left of the reels and can be unlocked with keys. The Codex of Fortune slot machine has a variety of features that can offer some serious payout potential and a variable RTP that can hit up to 98% if you're lucky.
Big Bad Wolf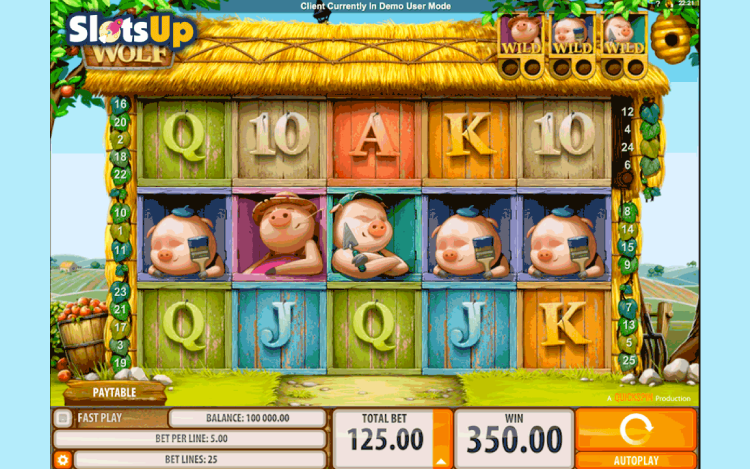 The tale of the three tiny pigs has been converted into a reel-spinning adventure by Quickspin. Big Bad Wolf is a 5-reel, 25-pay line video slot that has been superbly created and is set against a hilly rural farmlands landscape. Big Bad Wolf is the ideal slots game for you if you enjoy slots with stunning images straight from a beautifully illustrated picture book. This slots game is suitable for both new and experienced slot players since the interface is simple to use and the graphics are slick and well-designed. Better still, the Big Bad Wolf slot has an incredible RTP of 97.35%.
White Rabbit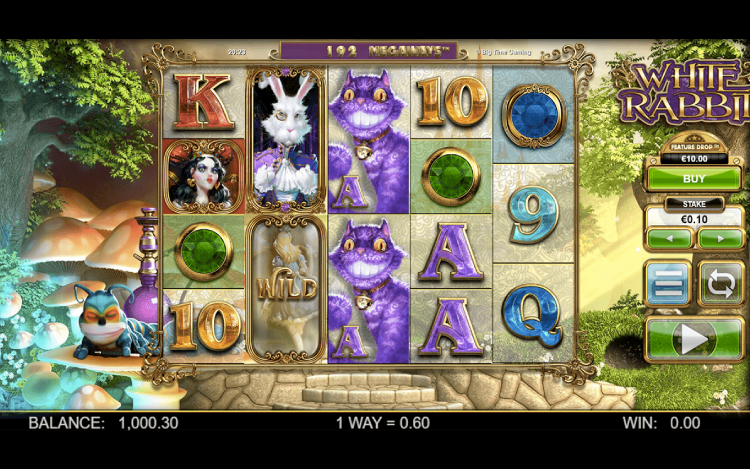 With Big Time Gaming's White Rabbit, get ready for a spectacular online slots adventure. The White Rabbit game is just as quirky and distinctive as its original source material, Lewis Carroll's Alice In Wonderland, and its sequel, Through the Looking Glass, published in 1865. This game offers players over 200 000 distinct chances to win thanks to the classic MegaWays feature, and the Feature Drop feature allows players to customize their gaming experience and increase their overall earning potential with each spin of the reels! If this wasn't enough topsy-turvy, cooky fun for you, then you'll also be pleased to know that the White Rabbit slot has a whopping RTP of 97.72%.
Golden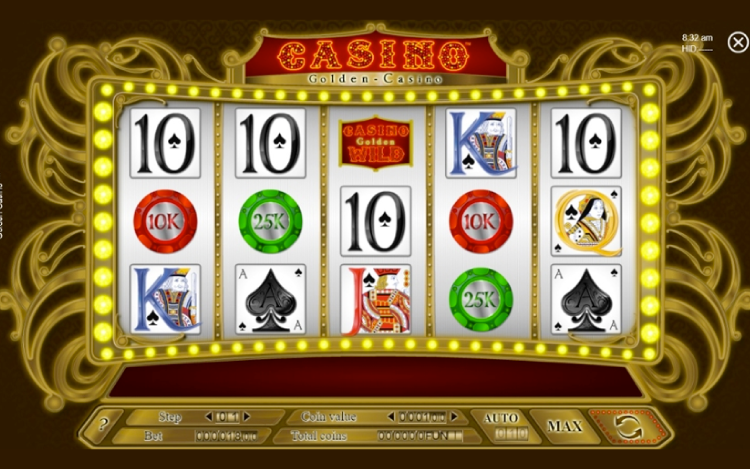 Created by developers NetEnt to coincide with the year of the Rooster in 2017, the Golden slot actually has a surprising American Farmyard theme instead. With chickens, chicks, and eggs galore, this slot has certainly gone hard on its theme, but its also paid similar attention to its bonus features which include free spins and monumental payout potential. Also on the monumental side is this slot's theoretical return to player which sits at a generous 97.2%.
Hot Shots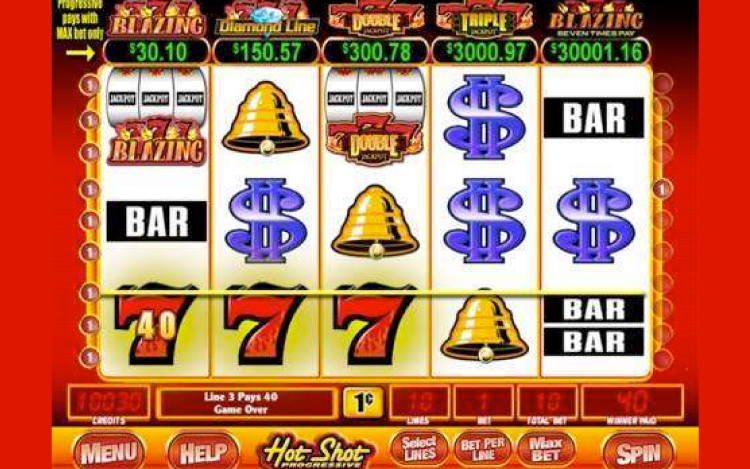 Humans, step aside! Animals will compete in their own World Cup, and it will be a wild one (and very cute if we say so ourselves). In iSoftBet's Hot Shots, you'll get a taste of all the football action as animals from all around the world to compete for the title of champion. With a top payout of 2500x and a large free spins round with tripled wins, this 243 Ways to Win slot gives plenty of opportunities to win big, especially when you consider this slots' epic RTP of 97.15%!
Moon Temple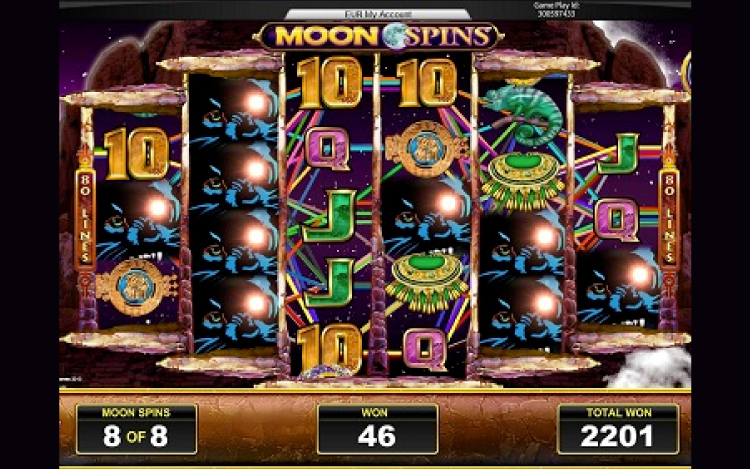 IGT's Moon Temple is a space-age but tribal sci-fi game. This slots game is anything but ordinary, with 80 pay lines and six reels. Pendants, temples, nobility, and other animals such as jaguars, lizards, and butterflies are included in the icons. You'll also come across plenty of wilds and other extra features to round out the experience, which comes with a theoretical return to player of 97.02 percent.
Buffalo Rising Megaways VIP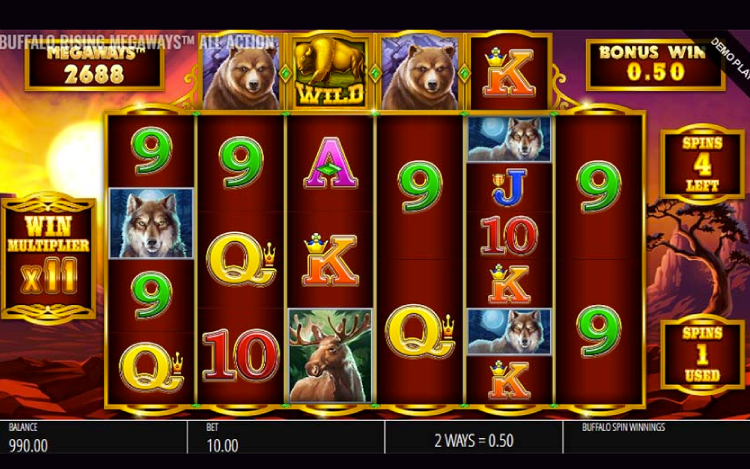 Pack your bags and head to Africa's sweltering landscapes to watch the Savanna Stampede in the Buffalo Rising Megaways slot. Observe the wild animals as they congregate and sprint over the drylands in the style of Lightning Strike Megaways. When you spot symbols and unlock additional features, let them reward you with huge winnings! Travel to the African savanna in Buffalo Rising Megaways slot to witness the most spectacular stampede. Keep an eye on the animals from afar, but keep an eye out for symbols that might payout up to 10,000x your bet with a 97.01 percent RTP!
It's Time to Play Animal-Themed Slots at Spin Genie
Let's be honest here, who doesn't love animals, no matter whether you're a cat person, love your pups, or are all about the jungle, the vibrant world of animal-themed slots offers a little something for everyone. Best of all you can play all the slots on our list any time you like and on any device at SpinGenie.com. Sign up and play today.