Welcome to a new installation of Spin Genie's online casino guide this 2023. In today's portion of the guide, we'll be exploring Jackpot King slots. There are more than 40 different Jackpot King games and all feed into a progressive prize pot that grows until it is won. Keep on reading to learn more about Jackpot King slots and how they are played.
---
*Terms and conditions apply.*
---
What is it The Jackpot King Jackpot System? 
Blueprint Gaming, a provider of slots for online casinos, developed the Jackpot King progressive slot machine system. Every time one of the Jackpot King slots is played, the jackpot value rises because the game uses a progressive jackpot. After the jackpot is claimed, the award is reset to a predefined seed amount and keeps growing until it is won again.
More than 40 different Jackpot King games are offered. By first setting your wager and then pressing the spin button, you can play them just like you would any other slot machine. The "Regal Pot" and the "Royal Pot," two secondary jackpots, are included in all prize King slots in addition to the main prize.
How the Jackpot King System Works
During the main gameplay of one of the participating slots, a player must land 5 Jackpot King symbols across the reels to earn a Jackpot King prize. Depending on the Jackpot King slot you are playing, the winning pay line for scoring five Jackpot King symbols may vary slightly. Check the paytable to ensure you know precisely how it should appear.
By doing this, a mini-game will start. This launches a fresh set of extra reels for you. For the opportunity to win one of the progressive jackpots, you must next collect another set of matching symbols. A flashing light usually comes on when you win. The online casino then makes arrangements for you to receive your winnings.
How Often is The Jackpot King Prize Pot Won?
It is difficult to forecast when a jackpot will be reached, making it also impossible to anticipate when Jackpot King will be won. Jackpot King slots and all other slot machines are games of chance.
They generate all of the outcomes of a spin using a Random Number Generator (RNG), including when the jackpot will be hit. The jackpot is predicted to land somewhere between once every 50 million and 600 million spins. However, whether someone wins or not is ultimately determined by the RNG.
Since the results of every spin are unpredictable, a Jackpot King slot machine can be won at any time. Even a spin with a £0.10 stake has the potential to be the winning spin.
Who Has Won?
We are unable to reveal who won and how much was won most recently since many Jackpot King slot winners prefer to maintain their anonymity. But throughout time, there have been lots of significant winners. One player earned more than £8 million in 2021 while playing the Deal Or No Deal Megaways slot from Jackpot King. This is the largest payout from Blueprint Gaming's progressive jackpot system to date.
One winner who decided to be named was Sean Doyle. With a £10 wager on the online slot game Mars Attacks, Sean Doyle (33), of Newcastle, Co. Down, struck it lucky when he won the Jackpot King Deluxe and a cool £4.2 million. 
Tips to Win ar Jackpot King Slots
You must first select a Jackpot King slot to play in order to have a chance to attempt and win one.
You can then play your selected Jackpot King slot machine in accordance with the game's pay table and rules. The Jackpot can be randomly activated, and typically you don't have to bet a certain amount to do so.
But keep in mind that nothing is ever guaranteed, so even if you spin the Wheel King, you might still not win anything. Slot machines are a game of chance, after all.
Some Top Jackpot King Slot Games
As mentioned, there are now over 40 Jackpot King slot games, but there are a few that have become particular fan favourites which we've explored below:
Diamond Mine Megaways JPK
A successor to the Diamond Mine Megaways slot machine, the Jackpot King (JPK) progressive jackpot feature is included in the Diamond Mine Megaways JPK. Every spin on this Megaways slot machine offers 117,649 various ways to win in addition to free spins and mystery symbols.
The historical California gold rush served as inspiration for Blueprint Gaming's development, The Diamond Mine Megaways JPK. This is a colourful slot machine with entertaining graphics that combines the Jackpot King feature and the Megaways game system.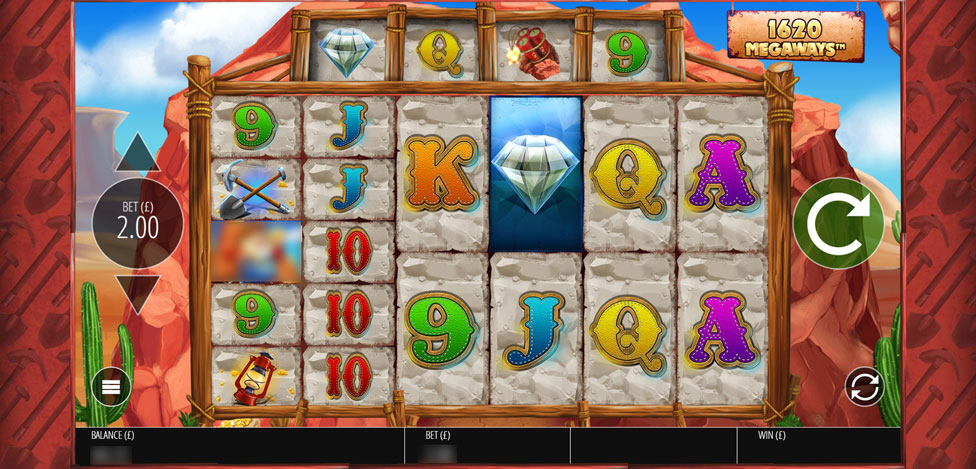 Fishin Frenzy Big Catch JPK
Blueprint Gaming chose to keep things extremely similar in each game in the series, so the Fishin Frenzy Jackpot King slot resembles the physical design of games like Fishin Frenzy The Big Catch. The reels themselves are semi-transparent to not detract from the graphic design on show, while the aquatic backdrop and ambient audio combine to create a lovely atmosphere for gameplay. The Fishin' Frenzy Megaways JPK slot machine is a thrilling fishing-themed slot game with additional features like free spins that are guaranteed to be the catch of your day. It is played on a set of 6 reels with up to 15,625 Megaways and of course, uses the Jackpot King progressive jackpot system.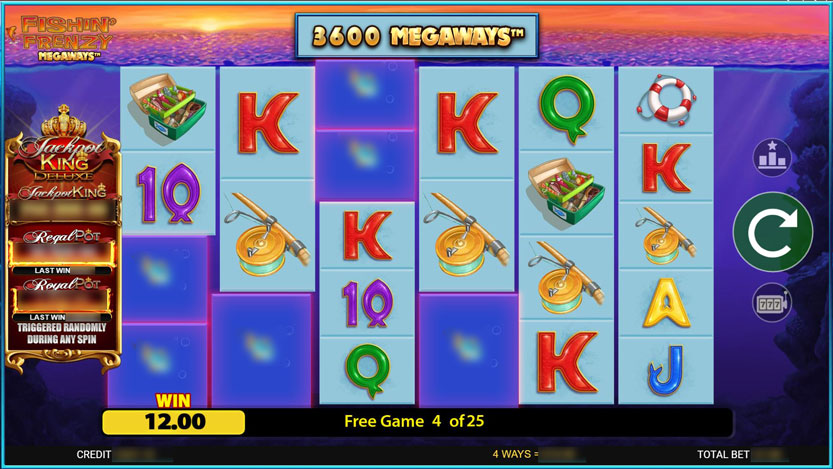 King Kong Cash Go Bananas Jackpot King
Join the Jungle VIP at the King Kong Cash Jackpot King slot machine from Blueprint Gaming. This bright game, which uses a 5 reel, 20 payline gaming engine, is packed with bonuses. Monkey Modifiers can grant a variety of wild, respin, and streak spin bonuses. Additionally, there are 5 additional features that may be activated, giving you the chance to win free spins, trail bonus prizes, and much more. This update's most significant improvement is that it is now a part of the Jackpot King network, which offers enormous progressive rewards.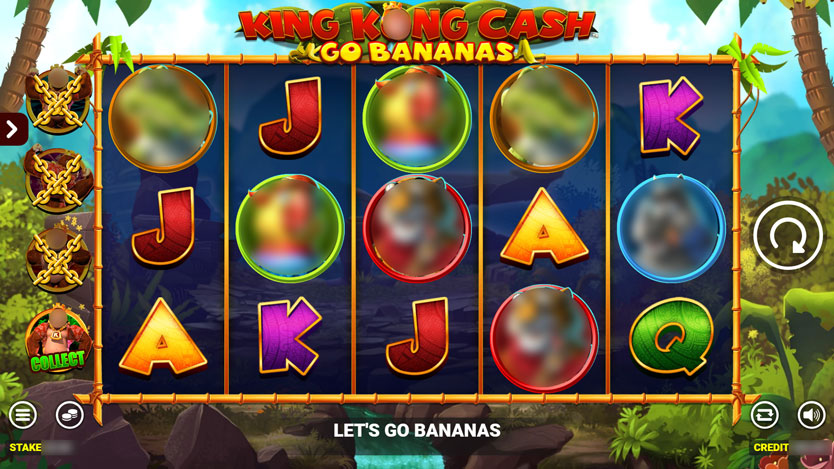 Conclusion: Are Jackpot King Slots the King of Progressive Games?
Jackpot King games are definitely some of the most well-known when it comes to progressive jackpot games but not the only ones out there. There are many progressive slots to explore, and you can play many here at Spin Genie. Sign up, have fun, and always gamble responsibly.